Sustainable Swaps I Use on a Weekly Basis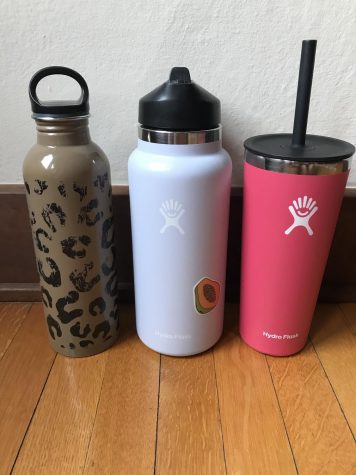 Reusable Water Bottle

– I always carry around a reusable water bottle, whether I am at school or just relaxing at my house. The main bottle I use is a hydro flask but I also love the $10 metal water bottle that I got from Old Navy 5 years ago. You don't need any fancy bottles but I like having different options and a tumbler with a straw for when I go to cafes. 
Bathroom Essentials (Callie Pippert )

Bite toothpaste  – I really enjoy my bite toothpaste tabs because they foam up like normal toothpaste and leave my teeth nice and white. They are all in tablet form which makes them lighter to ship and they have refills for the glass container that they come in. An added plus when traveling is that you don't have to worry about toothpaste spilling. 

Bamboo toothbrush

– I like the toothbrushes from the brand Brush with Bamboo because they never shed any bristles. Their bristles are also made out of castor bean oil, which means the toothbrush is fully compostable. 

Native Deodorant

  – Everyone in my family loves Native deodorant because it is a natural aluminum-free formula that actually works. I just bought a new tube in the lilac and white tea scent and it has such a nice fresh floral scent. My Dad's favorite scent is orange and herbal musk and my sister likes lavender and rose.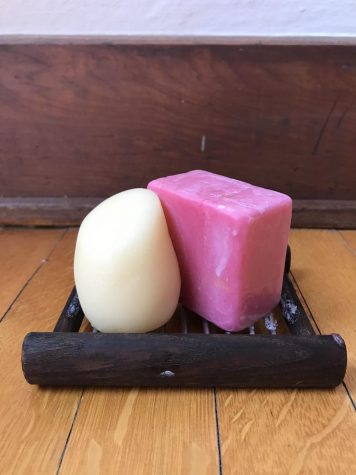 Ethique Face Wash Bar

– This face wash from Ethique comes in bar form and is my favorite face wash ever. It has a super gentle but moisturizing formula that comes just wrapped in paper and lasts forever. I have been using the same bar for months and it will probably last me for the rest of the year. 

Hibar Conditioner

– For a long time I was scared to use bar conditioners because I have a very dry scalp and was loyal to my Head and Shoulders conditioner, but I recently got this bar and I'm loving it. The bar is weirdly shaped so it kept slipping out of my hand at first, but the formula makes my hair so shiny and soft.