Sustainable Self Care
One popular form of self care is going shopping, which is not very sustainable, so here is a list of self care ideas to replace shopping and just overall care for yourself.
Take a bath – Taking a bath is extremely relaxing and it can help relieve sore muscles. And although baths do use up a lot of water, to grow the cotton for one pair of jeans it takes 1,800 gallons of water and an average bath takes 36 gallons of water, so you can take over 50 baths with the same amount of water used to make one new pair of jeans. 

Garden – Gardening is a super fun summer activity. It can be very intimidating to start, but all you really need is a pot and either a sunny spot outside or a window sill. With a seed mix for edible flowers, all you have to do is sprinkle some of the seeds onto the soil and cover them with ¼ inch of soil. Water about once a day and

Ta-Da

you have your own little garden. This might not seem like a typical form of self care, but watching these plants grow brings so much joy.
Use a face mask – Face masks are a self care go-to because they help refresh your skin and it only takes 10-15 mins. I would recommend mud masks over sheet masks because most sheet masks are made out of plastic and because they are coated in serum they are impossible to recycle. If you are looking for a sustainable face mask

earth hero

has many different masks for every type of skin. 

Journal – Writing in a journal is one of my favorite forms of self care. Before buying a new journal try to fill up all of the journals that you already have. I have been journaling for three years and I haven't had to buy a new journal yet! But if you do need a new journal I would recommend

this journal

from Package Free shop. It is made from 100% recycled paper and has lined or blank pages.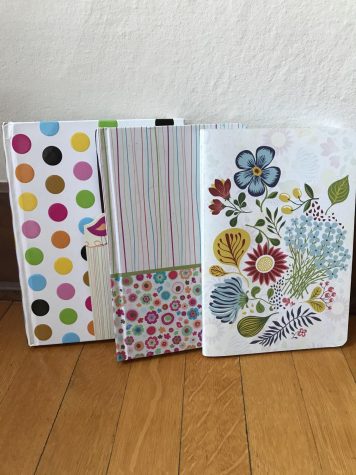 Upcycle – Upcycling is a great sustainable way to express your creativity and save money. Some of my favorite ways I have upcycled things are using boxes to organize my drawers, giving a corkboard a fresh coat of paint to store my jewelry, and upcycling this clay hand from an art project to hold my masks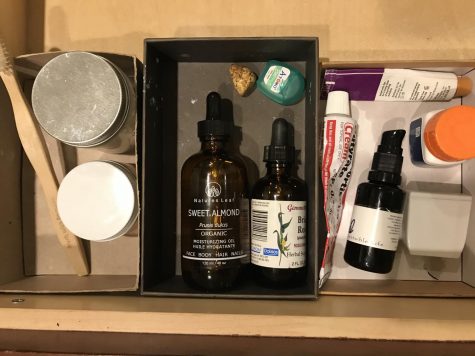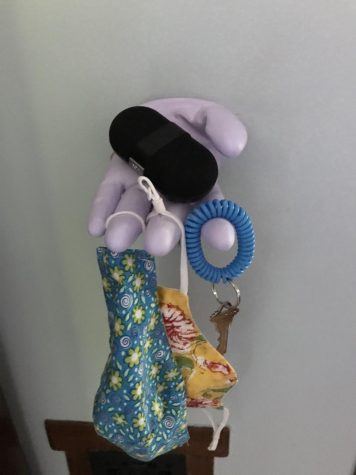 Have a dance party – Dancing alone might seem embarrassing to some people but as long as you pretend like no one is watching, it can be so fun and it always takes my mind off of other things.

Meditate – Meditating can be intimidating but I like using the app "the smiling mind" because it is free and super user friendly. Most of the sessions are about five minutes long so mediating can be a great addition to any morning or night routine. 

Read a book – Reading a book is always relaxing and sometimes educational too. I like to check out books from the library, buy them on my kindle, or buy second hand thrift

books

. 

Color in an Adult coloring book – Coloring is a great mindful activity that only takes a couple of markers or colored pencils and some coloring templates. There are lots of different adult coloring books but they are often at least 50 pages and it isn't very likely that you will finish all of those pages. So I recommend printing out free templates from online

crayola

and many more on P

interest

.  On Pinterest, just make sure the photos say that they are free to print. Coloring is also a really good activity to do on a plane!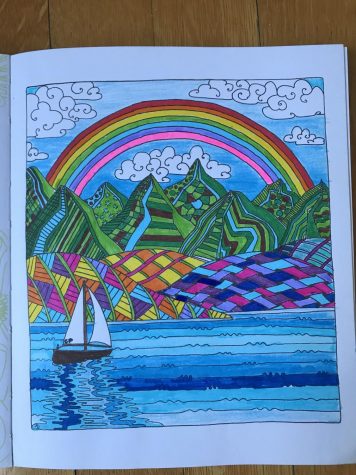 Go for a walk – Walking is the perfect combo of mindfulness and light exercise. Sometimes on walks I will listen to my favorite music or favorite podcasts. I recommend the

Good Together

podcast because it talks about everything eco-friendly.