Rose Bowl Flea Market Guide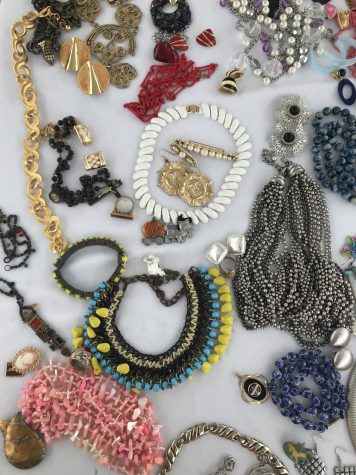 After being closed for over a year the Rose Bowl Flea Market is finally open again. I love the flea market and look forward to it every month. Here is my Flea Market Survival Guide with COVID updates. 
First off, the flea market only happens once a month on the second Sunday, which means that there are a ton of people there. This summer the Flea Market is happening on June 13th, July 11th, August 8th, and September 12th. Everyone I saw there was wearing a mask but it was hard to stay six feet away from people. The flea market is open from 5:00 a.m. to 3:00 p.m. From 5:00 to 8:30 a.m. is VIP admission where tickets are twenty dollars. General admission is from 9:00 to 3:00 p.m. and the tickets are $10. There is lots of parking around the stadium and on the grass in front of the stadium, but I always park in Lot I because it is the easiest.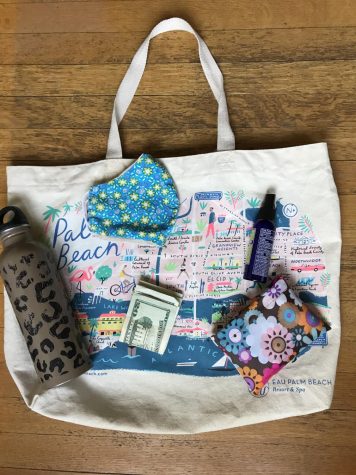 Now that all of the boring stuff is covered let's go over my Flea Market Essentials:
A Big Tote Bag – I always bring a big tote bag to use as a purse and to hold all of the amazing things I am going to find.

An Extra Bag – When I go to the Flea Market I never know what I am going to find so I always bring an extra bag in case I find the perfect pair of vintage shoes or a big jacket. 

Water Bottle – I don't go anywhere without my water bottle and it is extra-crucial to have one at the flea market. Since most of the market takes place in the parking lots around the stadium there aren't any water fountains and you don't want to get stuck paying five dollars for a plastic water bottle. 

Cash – To buy tickets you have to pay in cash with exact change and most vendors only take cash. Some vendors might do venmo but I would not count on that. Also if you need to go to an ATM I would suggest stopping by one on your way there because there are not many ATMs at the flea market.

Mask and Hand sanitizer  – These are self explanatory but I thought they looked pretty in the picture. 
Another thing I always do when going to the Flea Market is put on a cute outfit. My philosophy is that the cuter your outfit, the better deals you get, and I don't know if that is true but it doesn't hurt to look good, just make sure to have on comfortable shoes — it's a lot of walking.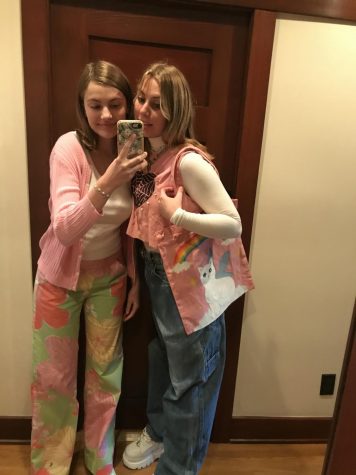 When planning your trip, figure out what types of things you are looking for because everything is split up into different sections. When you walk through the front gates there are three different directions you can go. To the left or to the right and up will take you around the stadium where all of the new merchandise and arts and crafts items are located. If you go the right and down through a gate you enter the antique section that is filled with lots of furniture, jewelry, and other vintage knick knacks. Once you are there, if you keep going to the right towards the wash there are two little bridges that lead to the vintage clothing section. There is vintage clothing in some of the other sections, but the bulk of it is across the bridge and that is where you get the best deals. 
Lastly I can't talk this much about the Flea Market and not show what I got, with prices!