Sustainable Solutions: Homemade Lotion!
A year and a half ago I made body butter for the first time and ever since I've been hooked. I tried finding a zero waste lotion and none of them were right, each lotion was either too thick, too thin, too expensive or smelled bad. The original recipe comes from the YouTube channel "Trash is for Tossers" but I have adapted the recipe a little bit to make it less expensive and easier. 
Anytime I mention I make my own lotion people always seem impressed but they don't realize how easy it is to make. I start off by buying all of the ingredients from Sustain LA which is a bulk store in Highland Park. Sustain LA is the cutest little shop and you bring your own containers to fill up with the different body care products they have. 
The body butter is made up of equal parts of all the ingredients so you can use whatever measurement you want but ¼ of a cup of each ingredient makes a good sized batch that usually lasts me a couple of months.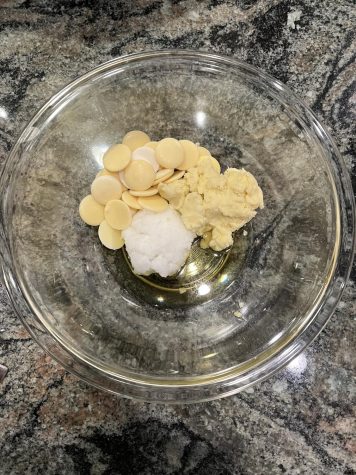 Ingredients
Cocoa butter wafers 
Unprocessed shea butter 
Coconut oil 
Any liquid oil like avocado oil 
Essential oils for scent – (optional, the cocoa butter smells like dark chocolate and the shea butter has an earthy scent to it so you can add essential oils to cover that up but I usually leave it unscented)
Instructions
Measure out equal parts of all of the ingredients and add to a heat safe bowl. Then set up a double boiler (I just fill a pot with hot water and place the bowl on top). Wait till all of the oils and butters melt together, stirring at least once or twice.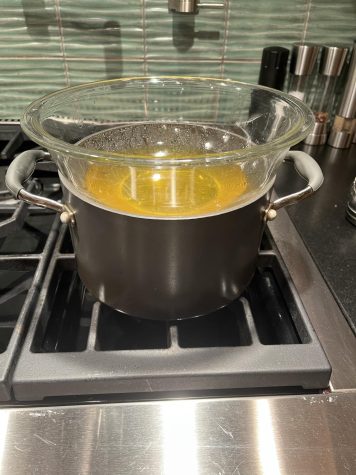 Once everything is melted, take it off the stove and put it into the fridge to cool until the body butter has turned white and it is not liquid but not fully solid, this should take around 2 hours to cool.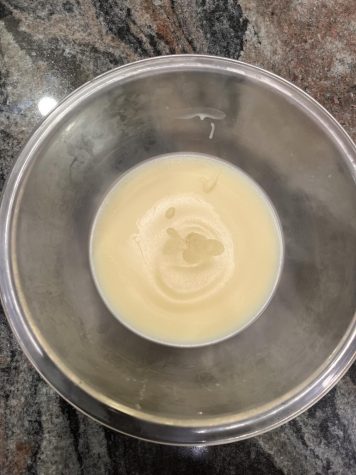 Once the body butter is cooled, take it out of the fridge and whip it with a hand mixer. At first it will be a little hard but keep whipping until it becomes white and fluffy, this should take about 3-5 mins.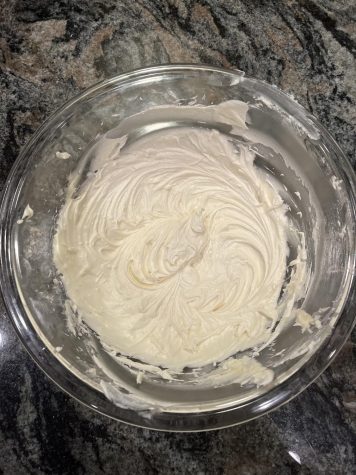 Now just transfer the body butter into a jar and you are done. Since the body butter is mostly oil it will leave your skin oily so I recommend applying it before bed or wearing pants after, but it is very moisturizing. Over time it will deflate and become less whipped but it works the same and you can always re-whip it. I put my body butter in a flip lid jar I got at the thrift store because then it is easy to open and close even if my hands are greasy.