Sustainable Halloween Costume Ideas
Halloween is my favorite holiday and I have so much fun coming up with a costume every year. In the past few years some of my favorite costumes have been Rodrick from Diary of a Wimpy Kid, Guy Fieri, and Gibby's mom from ICarly.
The Halloween costumes that you buy at the store are usually fully-synthetic garments that are poorly-made in sweatshops and can't be reused beyond being a costume. So here is a list of unique halloween costumes that can be put together with items in your closet or things you can easily find at a thrift store.
Costumes:
1. Rainbow Magic Fairies – These books bring both nostalgia and amazing outfits. This would be a great group costume because there are so many different fairies and they each have different outfits. Also most people don't remember their exact outfits so you can interpret them however you want. For these costumes you do need a pair of fairy wings but these can easily be made out of reused cardboard for sheer fabric and wire. Here is a youtube tutorial on how to make fairy wings. I picked out an outfit for Phoebe the Fashion Fairy because I had the best clothes to recreate this.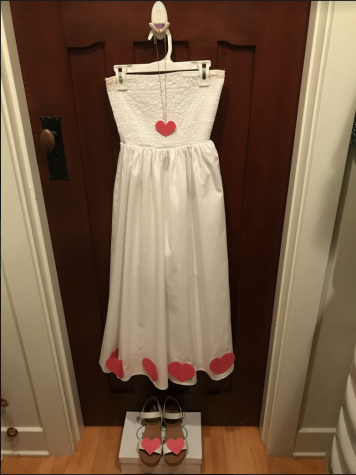 2. Strawberry Shortcake and Friends – Strawberry Shortcake is a beloved cartoon character who has been evolving since the 1980's and through the years she has been portrayed through many different animation styles and has had many different side characters and friends. For my last birthday party me and my friends all dressed up like strawberry shortcake characters. I based the names and outfits off of a book I have that was published in 2003. The characters in that book were Strawberry Shortcake, Angel Cake, Gingersnap, Huckleberry Pie, and Orange Blossom. For Strawberry shortcake I wore long denim shorts, a light and dark pink striped shirt, my grandma's large pink tea hat, black converse, with a red long sleeve tied around my waist.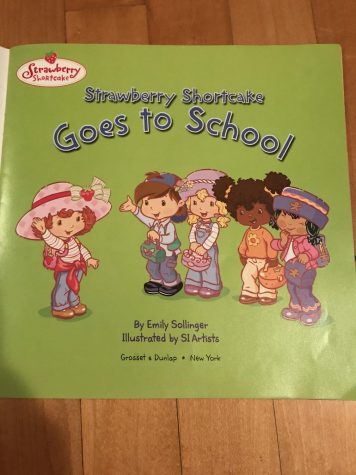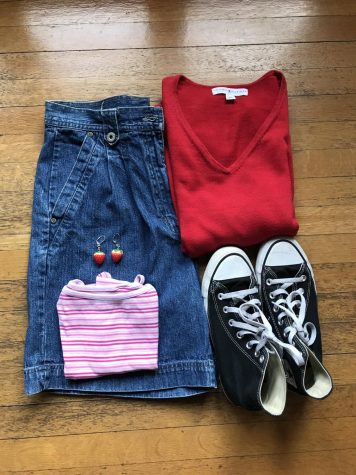 3. Backyardigans – If you are looking from a large group costume the backyardigans could be a fun idea. This Nickelodeon show from the early 2000's is very nostalgic for many high schoolers and the main characters are Uniqua, Pablo, Tyrone, Tasha, and Austin. All of the characters have their own signature outfits which could be hard to match but at least they all have distinct colors. Pablo is a blue penguin who wears a bowtie and a hat with a spiny top. Uniqua is a pink ant who wears an all pink outfit of pink overalls and a t-shirt. Tyrone is an orange moose that wears an orange and blue striped long sleeve shirt. Tasha is a yellow hippo who wears an orange dress with light orange flowers.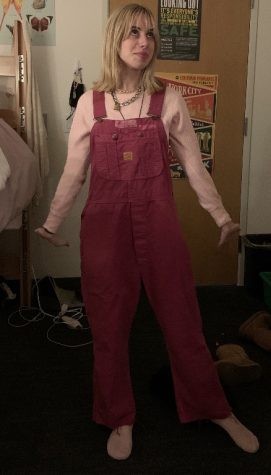 4. Mable and Dipper Pines – The two main characters from the iconic show, Gravity Falls, make the perfect best friend or sibling costume. For Dipper, all you need is a pair of long shorts, a red t-shirt, a blue vest, black shoes, and the only diy part of this costume is cutting out a paper tree and sticking it onto a white and blue baseball cap. For Mable, you'll need a purple short skirt, black flats with white socks, a headband and a baggy turtleneck sweater. She usually wears a pink sweater with a rainbow shooting star, but for different occasions she does switch it up.
5. Favorite music artist – This theme is very customizable but I think it would be fun to dress up as your favorite music artist. My favorite music artist is Girl in Red and her go-to outfit is always baggy jeans, a hoodie, black converse or black shoes, and a maroon Dodgers baseball cap or a beanie. If Taylor Swift is your favorite artist then you could wear a summer dress with red lipstick and carry around a guitar.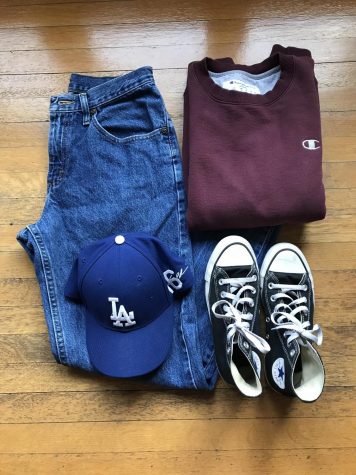 6. Matrix – Dressing up as a character from the Matrix is even easier than dressing up as a cat but it seems less basic. Also since there is a new Matrix movie coming out you will seem so-on-trend. To do this costume all you have to do is wear all black clothes and a pair of black sunglasses and that's it you are someone from the Matrix.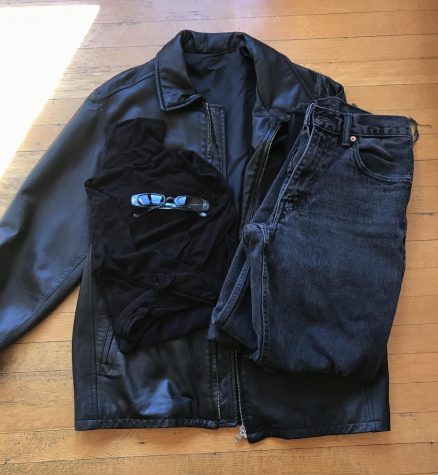 7. Clue characters – The character from the board game/movie clue would be the perfect Halloween Costume. All you need is a monochrome outfit of the character's color and if you want to put some extra effort in try and make everything 1950's fancy looking. Some examples of outfits would be wearing a purple sweater vest and slacks for professor plum, a blue fancy dress for Mrs. Peacock and a green suit for Mr. Green. If I were dressing up as one of the characters I would be Miss Scarlet and I would borrow my mom's red dress and pair it with some pearls, heels, and a little shawl.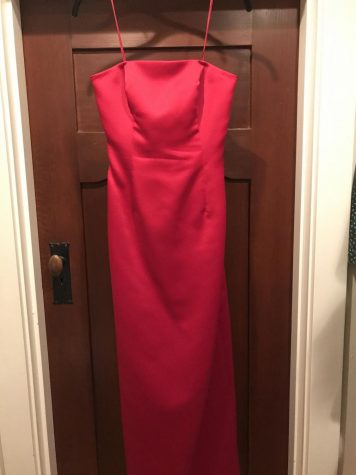 8. 80's Prom Queen – This is a costume idea that I stole from the YouTuber Alexa Sunshine 83 but I thought that it was so creative I had to include it. For this costume all you do is go to the thrift store and thrift an old prom dress or any fancy dress. Every time I go to the thrift store I always see lots of these dresses but also ask your parents or grandparents if they have any of their old dresses from the 80's. This black dress was my grandma's in the 80's and I love how big the shoulders are and I think that this could be a good couples costume, group costume, or stand alone costume as just the prom queen.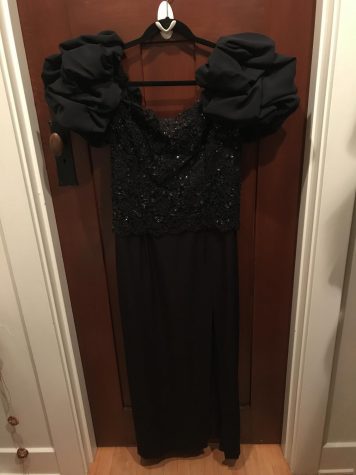 9. Paris Hilton – My favorite stand alone Halloween costume idea is Paris Hilton because she is so iconic and has so many different looks to recreate. Some different outfit ideas would be a velour tracksuit and uggs or low rise pants or skirts with a graphic tee. Also adding a tiara is the perfect Paris accessory.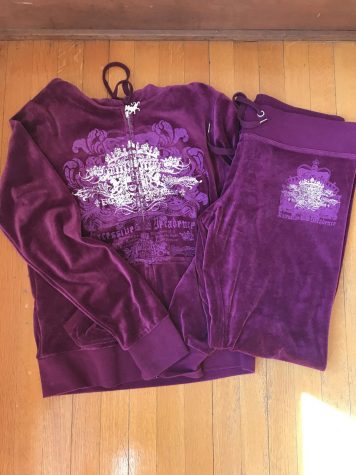 10. Cosmo and Wanda – Finally a cute couple or best friend costume could be Cosmo and Wanda. These fairies from the tv show Fairly Oddparents would make a fun costume because their outfits are surprisingly simple. For Cosmo you'll need black pants, a white button up, a black tie and some green accessories. For Wanda all you need is a yellow shirt and black pants. For the both of them you have to make wands out of a stick and a cardboard start and a yellow cardboard crown.