Finance Guru/Life Coach Supreme John Snider on Learning, Investing, and Life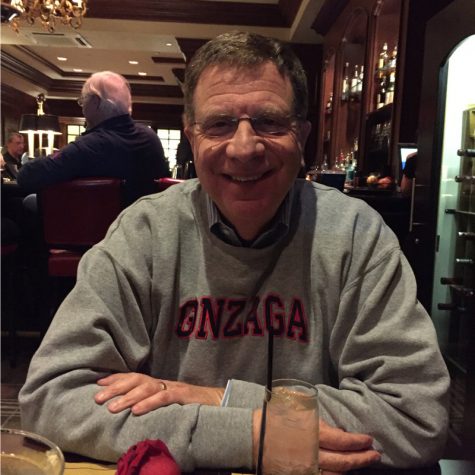 Hello, hello, hello!
I'm Karissa. I'm a senior and I run Females in Finance, the club that seeks to broaden our Mayfield community's personal finance understanding through meetings on budgeting, investing, and entrepreneurship. 
I'm going to preface all of this by saying that while I basically have no journalistic spark whatsoever, think of this column as my weekly love letter to all things Females in Finance.
So let's get into the real subject matter of this first article: Boys. Kind of.
Flashback to March 13th, 2020. High off of my (unopposed, but no one needs to know that) win as ASB Treasurer, I was dreaming of the ways I wanted to foster financial literacy education at Mayfield, and, gosh, it was exciting.
Ok, now it's March 3rd. 2021. Cool. 
(Sigh.)
Yes. I'd had all these grand plans of in-person finance seminars and assemblies with guest speakers, and it was going to be so cool and we were all going to learn so much, but alas, one unprecedented pandemic tenderly smashed those delusions, like a bunch of Baby's Breath under a boot. But we are, if nothing else, resilient creatures. Hence, guided by my advisor, I pivoted to the boys — specifically, the boys of Loyola High School's Investment Club (which I immediately rebranded 'LINC') — and I spearheaded our first finance club collaborative meeting. 
Our first guest speaker was N. John Snider, a former Mayfield dad (Sara (Snider) Langley '11), a former Mayfield Board member and current member of the Board FInance Committee, and a fiercely intelligent and enthusiastic (retired) finance professional. Snider graduated from Claremont McKenna with a BA in Econometrics and Quantitative Economics in '77, got his MBA from USC in '83, and served as Group Managing Director at TCW for over 18 years managing a focused equities fund (beyond other roles at ARCO and Provident Investment Counsel). I asked him to tell us what he did (in plain english) and to regale us with financial stories. And he sure delivered. Yes, we did have to deal with multiple pretentious questions from Loyola boys in unironic rugby shirts, but it was a small price to pay for the personal finance and life skills I'm sharing now.
As far as investing, Snider stressed that our portfolios should contain growth AND value stocks. This means that we should stay balanced between assets that are on the up-and-up, such as investments in smaller tech/telecommunications, cannabis, STEM developments, and clean energy, and assets that are more developed, older, and that people typically hold onto for longer. He recommends that investors avoid a singular focus on performance, because the market fluctuates. For example, growth stocks were booming this past year, and value stocks were crushed. But things are always changing. Seriously, like, this past week, lots of tech stocks (mostly growth stocks) took massive hits. So we've got to keep in mind that while growth stocks may seem fresh, exciting, and profitable, they're certainly more volatile — which is to say, risky — than value stocks will be in the long run. 
Snider also suggested researching the management teams of companies you're interested in, paying attention to how much money companies have made above the "average cost it pays for debt and equity capital" (return on invested capital, ROIC for short) — and patterns of gains/losses. As Snider says, 10% returns that increase to 15% are better than 30% returns that decrease to 25%.
Before investing, he also emphasized that we should understand what we're actually comfortable with: 'Do you like high risk and fast growth? Or growth at a reasonable price/the best return with the least risk?' Snider reinforced that we should "Have a style and stick to it" — once we've thought about how much risk we can stomach, we should know our investing mindset/method and stay consistent with it. 
For those interested in finance, Snider said that financial management teams are both art and science. The artistic side of the team is able to read the people and management of other companies. The scientific side of the team crunches numbers, calculates risk, and utilizes quantitative tools to make rational investments. 
According to Snider, the most important takeaways from college are writing and communicating efficiently, staying intellectually curious, learning how to think like different people, and loving what you do.
Lastly, Snider's advice for entrepreneurs, beyond starting as soon as possible, is to plan ahead on how to market effectively — minimizing upfront costs, or the failure to do so, will often make or break businesses. 
Many thanks to Mr. Snider for his time, patience, and wisdom.
See you next week for Yunah Lee, GOAT Group CFO, on what it means to be a woman in finance, how to stay unapologetically yourself, and career success tips!
Financially yours, 
Karissa