In the Kitchen with Abby! Recipe: Abby's Zesty Cheese Straws
Abby Beegle, Podcast Development Co-Editor
September 21, 2020
Abby Beegle
Oven Temperature: 350°F
Preptime: 30 minutes
Cook time: 15 to 18 minutes
Serves: (2) dozen snackables 
Ingredients:
1 ½ cups grated Cheese (sharp cheddar) 

1 cup all purpose flour

6 tbsp. Cold butter 

½ tsp. Salt 

⅛ tsp. Cayenne pepper 

1 ½ tbsp. Milk 
Instructions 
Preheat oven to 350°F

Add flour, butter, salt, sugar and cayenne in a large bowl. Chop the butter into slices to make mixing easier. Pulse ingredients in a food processor until mixture resembles a coarse meal. If you do not own a food processor, use a pastry blender to cut and mix ingredients together.  

Sprinkle milk into the mixture and pulse (or knead) until dough forms together.

Place dough onto a lightly-floured surface. With a lightly-floured rolling pin roll out dough into a 12-by-10 inch rectangle (⅛ inch thick). 

Cut dough into strips about ⅓ of an inch wide. Transfer to a parchment covered baking pan, ¼ inches apart. 

Bake until golden brown, 15 to 18 minutes

Cool completely on baking sheet about 15 minutes 

Enjoy 🙂
About the Contributor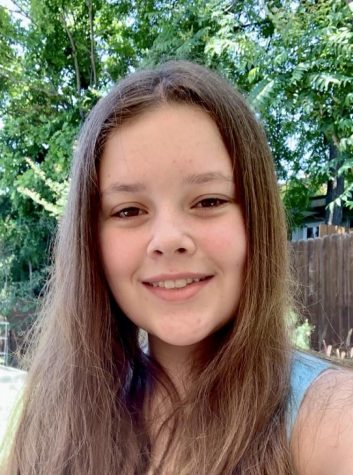 Abby Beegle, Podcast Development Co-Editor
Abigail Beegle is currently a sophomore at Mayfield senior school. She has been on the newspaper staff in 2019-2020 and 2020-2021 school years. Abby is...