Satire: An Obituary for Suga the BTS Doll
Suga (the BTS doll) was delivered on February 10, 2022, from an underpaid Amazon worker at 7:52 p.m. As soon as he was freed from his plastic cell-like packaging, he knew how to light up a party. However, this tragically led to his downfall. On March 19, 2022 at 8:14 p.m Suga made a party too "lit" and was beheaded by an unknown male present at Mayfield's Winter Formal. Nothing can atone for his murder (unless one is willing to donate $21.98 to Ashlee Smith, link is in her bio!).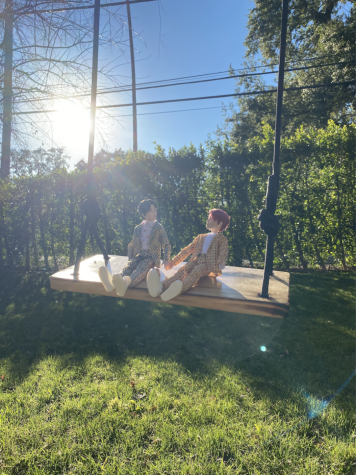 Suga will always be remembered for playing Horatio in Ms. Ellis' AP Literature class, taking photos with his fans across all grade levels, and being a great listener and friend to all. His closest friends– Rap Monster, V, J-Hope, Jimin, Jin, and Jungkook who make up the remaining BTS dolls– continue to proudly swing around the halls in honor of Suga's cheerful spirit and significant presence to the school. Even with the absence of Suga, he will always remain in the hearts and memories of the Mayfield community. If desirable, donations are accepted to Ashlee Smith to compensate for the irreplaceable doll, Suga of BTS.