Top 5 Japanese Anime's to Binge Watch
Director Bong Joon Ho made history during the 2020 Oscars when he received the Best Picture Award for his film, Parasite (the first foreign film to be nominated and win). While accepting his speech he noted that "Once you overcome the one-inch-tall barrier of subtitles, you will be introduced to so many more amazing films" (Donato). His words of wisdom not only apply to foreign films but to all non-Western media–including Japanese animation. 
Here are the top ten best animes (where all can be found on the Crunchyroll app and many on Netflix) to binge-watch. 
Attack on Titan. (Season 1 Available on Netflix) 
Attack on Titan follows strong-willed Eren Yaeger who lives in an apocalyptic world where humanity is trapped by thick walls and is surrounded by man-eating giants. Story creator Hajime Isayama creates a world that goes beyond man vs. titan  by uncovering topics such as battling extreme discrimination and racial prejudice. Attack on Titan is not suitable for those who are sensitive to violence and death; however, its amazing plot twists and complex characters make it perhaps one of the greatest animes of all time. 
Jujutsu Kaisen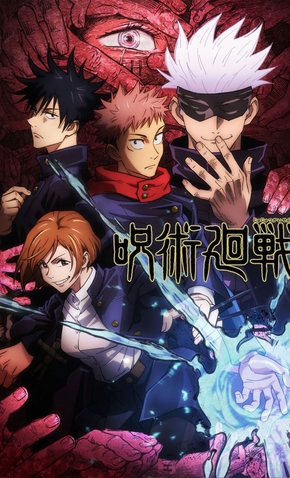 From the same animators of Attack on Titan season 4, Mappa Studios creates stunning visuals in the recent anime, Jujutsu Kaisen. After the death of his grandfather, Itadori Yuuji promises to devote his life to helping others. In doing so, he ends up consuming a cursed object to rescue his friends, ultimately sending him on a path to becoming a curse himself and protecting humanity. This beautifully animated story is both hilarious and action-packed making it a definite must-see. 
Orange (TW: Suicide)
High school student, Naho Takamiya receives a letter from herself from the near future that warns her of all her biggest regrets. Her main task is to befriend the new transfer student, Kakeru Naruse, and ultimately save his life. While they fall in love, she realizes that things may not be all that they seem in his household. This anime centers around heavy topics such as suicide and depression; nonetheless, it tells a great message about the importance of life and irreplaceable friendships. 
Fullmetal Alchemist Brotherhood (Available on Netflix)
Elric and Alphonse Elric are two inseparable brothers that were abandoned by their renowned alchemist father at an early age. After the death of their beloved mother, the siblings discover their father's old magic textbooks and attempt to bring their mother back to life. To their dismay, they receive drastic consequences that change their lives forever. In an attempt to get their lives back, the brothers become "dogs of the military" to find out the secrets of alchemy and, possibly, the reason behind their father's abandonment. This tear-jerking anime covers motifs of balance and harmony while leaving the audience constantly wanting more.  
Haikyu (Available on Netflix)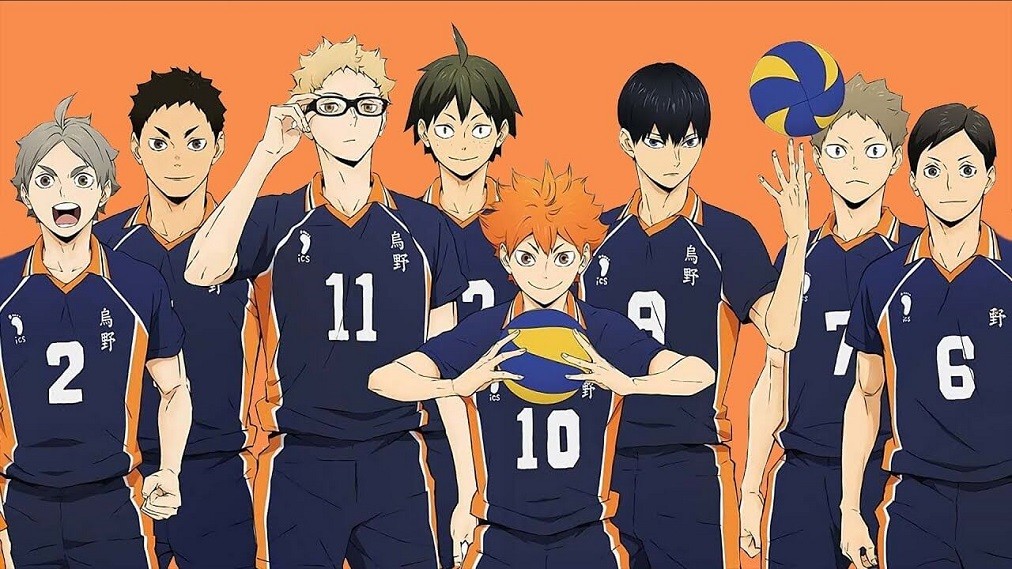 This lighthearted sports anime is centered around protagonist, Hinata Shoyo in his attempt to become a star hitter in all of Japan. Standing just 5'4", he struggles with his height and technique when joining the Karasuno High School's volleyball team. The anime has fun and charming characters that make the audience root for multiple school teams and players. Haikyu has a heartwarming message of embracing individuality and working with the [volley] balls that life throws at you. 
While I know many may be hesitant to start watching anime, it provides a different cultural perspective and a unique style of storytelling that is impossible to gain from Western media. So what are you doing this weekend? No, homework is boring. Visiting grandma can wait. Go and binge-watch some Japanese cartoons!