Coronavirus Silenced Live Music, but 2020 Spread Many Musical Masterpieces
Since March of this year, lives have been consumed by the constant news updates surrounding the global Coronavirus pandemic that has wreaked havoc all over America and the world. While spending over nine months stuck at home with little to do, many people have turned to music as an outlet for stress and anxiety. Gen-Z especially have found a new passion for different genres of music through the social media app TikTok. Despite the hardships and detrimental events we have endured this past year, this time in solitude has also brought us a plethora of well-written groundbreaking albums. Here's a collection of six memorable albums from this past year to stream as the chaotic nightmare of 2020 comes to a close.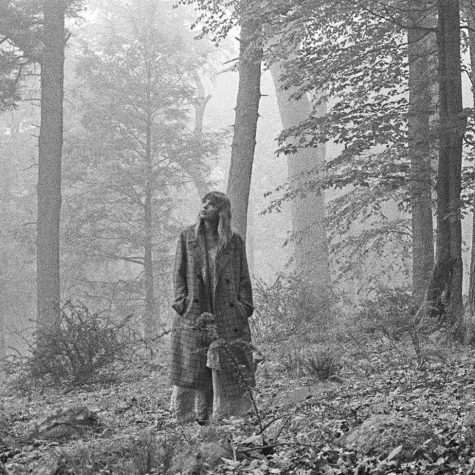 folklore

– Taylor Swift 
Taylor Swift sent fans into a frenzy after announcing her eighth album titled folklore, stylized in all lowercase letters because of the mellow ballads driven by piano and guitar. Swift, known for her upbeat pop melodies and romantic country ballads, surprised frequent listeners with a whole new sound on her most recent album. folklore incorporates vivid imagery in each somber slow song. With a wide variety of emotional lyrics such as "You drew stars around my scars/But now I'm bleedin," Swift captures feelings of heartbreak and pain in her song "cardigan" while telling stories of infatuation and love in her piece "mirrorball" through lyrics like "I'll show you every version of yourself tonight/I'll get you out on the floor/Shimmering beautiful/And when I break it's in a million pieces." One of Swift's biggest strengths as an artist is her innate storytelling ability. In her newest album from 2020, Swift paints rich fantasies of anguish and love. 
Favorite songs: "exile (ft. Bon Iver)", "august," "the last great american dynasty."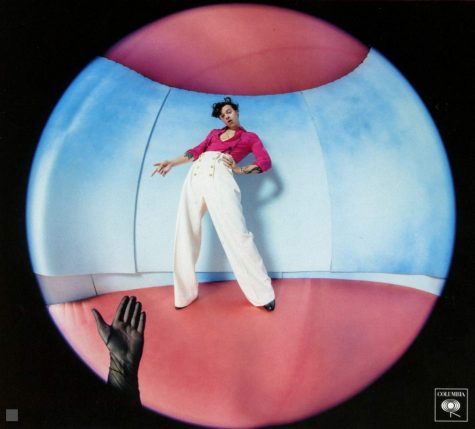 Fine Line

– Harry Styles 
Harry Styles has been breaking records ever since 2010, when he became a member of the British boyband, One Direction. Now an international solo artist, Styles released his second album, Fine Line, mid-December, 2019 in time for the pop/rock album to shape and define the music scene of 2020 with its catchy melodies and creative lyrics. Through his album, Styles sings about finding himself in a whirlwind romance that ends in heartbreak. Through the songs "Golden" and "Adore You," Styles explores the emotions that come with a budding romance and the feeling of absolute adoration for his lover. Styles raises questions about identity by singing "do you know who you are?" in his song "Lights Up." After this romantic period of blissful relationship is over, Styles writes about the suffering and pain of heartbreak in his songs "Cherry" and "Falling." Finally, the twelve-song album ends on a hopeful note through the song "Fine Line," in which Styles singing "we'll be alright" provides a sense of optimism for the future. A perfect narrative of love and loss, Fine Line will bring listeners to tears with each lyric. 
Favorite songs: "Golden," "Cherry," "Fine Line."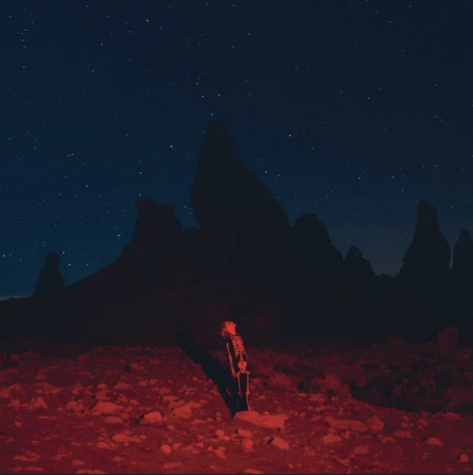 Punisher

– Phoebe Bridgers 
A perfect compilation of ethereal poetic songs, Phoebe Bridgers' album, Punisher, released mid-June, is truly one of the most memorable albums of 2020. The incredibly talented lyricist and singer brings to life stories of pain and heartache with her soothing voice and each brilliant lyric. The alternative rock album features beautiful and haunting melodies. "Let the ultraviolet cover me up/Went looking for a creation myth/Ended up with a pair of cracked lips" from the song "I Know The End" and her stirring melodies leave listeners contemplating Bridgers' deeper meanings. The dark yet enthralling album, Punisher, is a truly remarkable collection of unforgettable ballads. 
Favorite songs: "Kyoto," "Chinese Satellite," "I Know The End."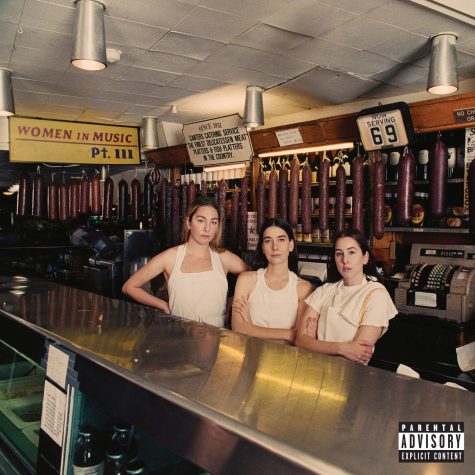 Women in Music Pt. III

– HAIM 
The third album of the three-sister band, HAIM, Women in Music Pt. III, is full of personality and spunk. True to the album name, Women in Music Pt. III expresses the struggles of being a woman in the music business while being emotionally vague enough that listeners can relate to the difficult feelings of rejection and facing judgment conveyed in each album. Each effortlessly fluid melody displays the sheer talent of the all-women band. Disguised behind their upbeat tempo, many songs on the album share too-intimate emotions and deep personal struggles. HAIM brings together trauma and joy in their adventurous third album, Women in Music Pt. III. 
Favorite songs: "The Steps," "Don't Wanna," "FUBT."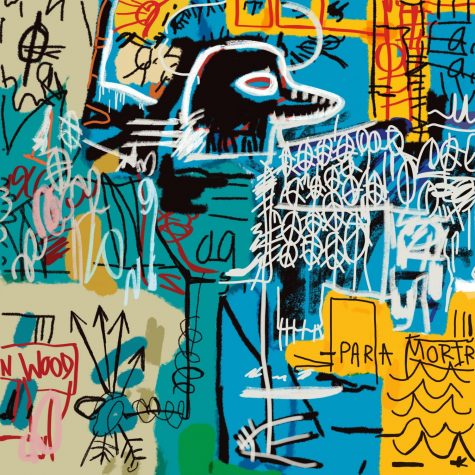 The New Abnormal

– The Strokes 
When The Strokes released their latest album, The New Abnormal, in April after a seven-year hiatus, fans expressed their excitement as the album quickly gained thousands of streams. The album feels true to the mix of pop-punk and nostalgic 80s beats sound The Strokes have been cultivating since they entered the music industry in 2001. Yet another tribute to the band's bustling hometown of New York City, The New Abnormal features songs such as "Brooklyn Bridge to Chorus" and "Ode to the Mets" that ooze nostalgia for the crowds and life of New York City during the 1980s. Each clever lyric from the album is sung with conviction by the lead singer Julian Casablancas who pours passion and emotion into each word that he sings. Fans of The Strokes can celebrate the success of The New Abnormal with hopes of more to come. 
Favorite songs: "The Adults Are Talking," "Bad Decisions," "Eternal Summer."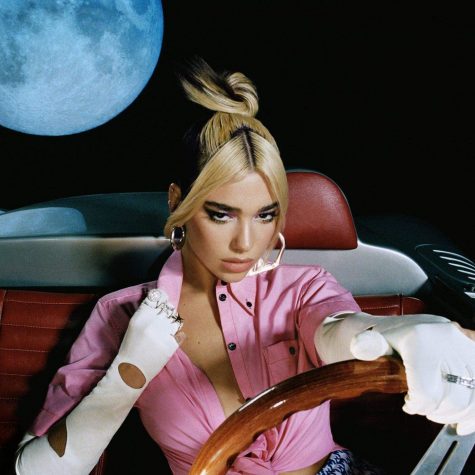 Future Nostalgia

– Dua Lipa 
A true pop star, Dua Lipa released her second album titled Future Nostalgia in March right after lock down and possibly when fans needed her 80's and 90's club-inspired album the most. Lipa, exudes confidence and self-assurance in her most recent album with enthusiastic nods to pop icons from her favored decades. Also, Lipa's empowered attitude is expressed through her song "Future Nostalgia," in which she refers to herself as a "female alpha" and calls for the change of gender expectations in her ballad "Boys Will Be Boys." With that empowering anthem that flips on the sexist labeling and through pop hits such as "Don't Start Now" and "Physical," Lipa exemplifies her range as a lyricist. Future Nostalgia is an incredible success for the London native, with Lipa truly proving herself as a pop star with her second solid album. 
Favorite songs:  "Physical," "Levitating," "Break My Heart." 
Leave a Comment
About the Contributor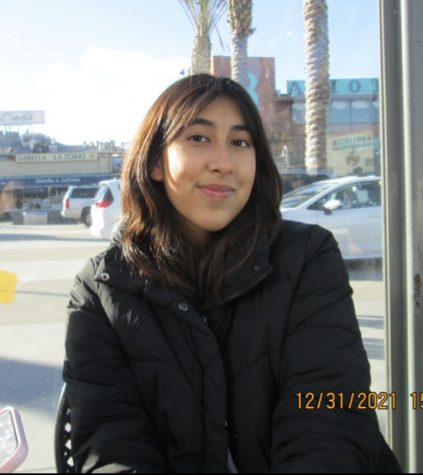 Madison Rojas, Editor-in-Chief
Madison Rojas is a senior at Mayfield Senior School and currently serves as the Editor-in-Chief of The Mayfield Crier. Madison has received multiple awards...