Fall Back on Some Summer Media
PASADENA, California — This past summer, life started to get back to normal. Theatres opened, concerts came back, and new movies, music, and TV shows were released. As we all begin to acclimate to the school year, and celebrate the end of a strange summer, let's take a look back at the media and music that the summer of 2021 gave us. Maybe you will even find your next favorite album or a new TV series to binge. 
Movies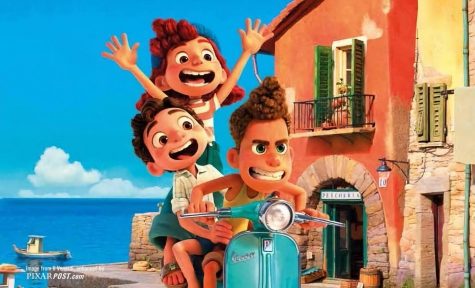 Luca: Released on June 18 on Disney+, Luca was a fun way to splash into the summer. The movie tells the story of two young boys, Luca and Alberto, living on the coast of Italy who have a secret… they are actually sea monsters. In the Luca cinematic universe, sea monsters can turn into humans when they go on land, allowing for Luca and Alberto to escape to a small Italian coastal town and compete in a "traditional" Italian triathlon (swimming in the ocean, biking up a hill, and eating pasta). Luca, a quirky coming-of-age-story told through a fun lens, is a true Pixar film with a theme of acceptance and love at its core. If you are in the mood for a little bit of a tear-jerker and a whole lot of Italian fun, then Luca is worth a watch. 
My rating: ★★★☆☆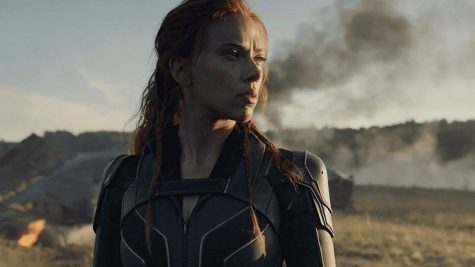 Black Widow: On July 9, Marvel Studios finally gave Black Widow the solo movie she deserved (although it might be too late considering she already died in Avengers: Endgame). Marvel fans finally learned what really happened in Budapest (and inside joke Natasha and Clint Barton seemed to share throughout the Avengers films) and also were introduced to some of Natasha's family. One of the best parts of the movie was the introduction of Yelena Belova, Natasha Romanoff's sister. Played by Florence Pugh, Yelena brought comedic relief and heart-wrenching humanity to the film. The director Cate Shortland experimented with interesting editing and helped make the film one of Marvel's best. 
My rating: ★★★★☆
Television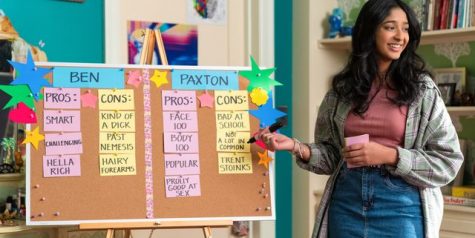 Never Have I Ever: Written by the brilliantly comedic Mindy Kaling, Never Have I Ever season two was released on Netflix on July 15. The second season of the Netflix series is a hilarious yet heartwarming coming of age series that follows Devi as she explores the ups and downs of high school, boys, friendships, and family. 
My rating: ★★★☆☆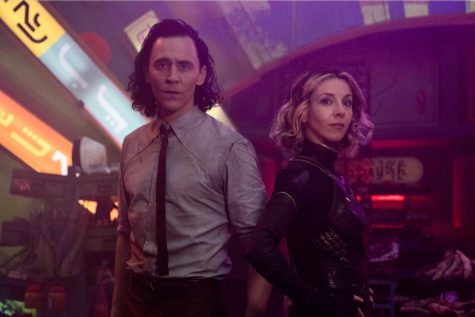 Loki: One of Marvel's newest series released on Disney+, Loki centers the Asgardian god of mischief as he tries to salvage the "Sacred Timeline" (the timeline we are currently living in). Like most Marvel movies, Loki is chock-full of exciting CGI fight sequences but also holds a deeper meaning: the journey to self-love (although this show takes that a little too seriously when Loki falls in love with himself from an alternate reality). Loki has some plot issues, such as his sudden character development that does not exactly fit in with the MCU timeline, but it is still a fun show to binge. 
My rating: ★★★★☆
Music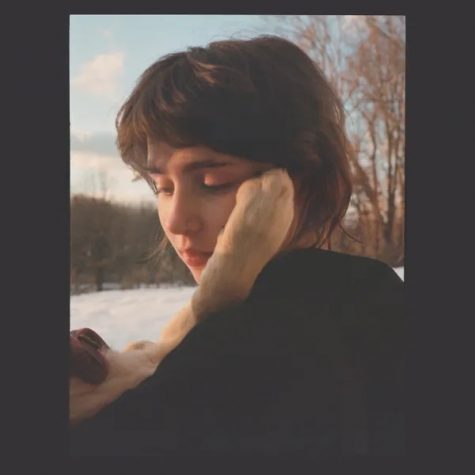 Sling by Clairo: By far one of my favorite albums from this summer, and definitely my favorite Clairo album, Sling is musically perfect and lyrically captivating. Clairo (her non-stage name is Claire Cotrill) explores bluesy melodies paired with her usual emotional but meaningful lyrics. In her song "Management", the young singer delves into her struggles with her career and pressures from management and critics while in her song "Blouse", she sings about experiences of being sexualized and unrequited love. Clairo's soft singing voice and acoustic style songs makes for an absolutely ethereal sounding album that will be on repeat for months to come. 
Favorite songs: "Joanie", "Wade", "Partridge"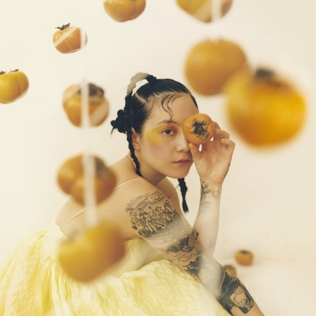 Jubilee by Japanese Breakfast: I really love the album Jubilee by Japanese Breakfast (lovingly called JBrekkie by fans), it is my favorite album to come out this summer. It truly is such an amazing album, it's upbeat, energetic, and incredibly well produced. A combination of pop-rock, shoegaze, and dreampop, Jubilee is musically interesting with not a single skip. While the first four songs on the ten song album are seemingly more cheerful, the last six songs are heartbreakingly emotional and sadder. Japanese Breakfast embraces her lovesick side with lyrics like "Hell is finding someone to love/ And I can't have you/ Hell is finding someone to love/ And I can't see you again". Michelle Zauner, the singer's real name, is truly a talented human being who has created a must-listen album. I cannot express how much I love this album! 
Favorite songs: "In Hell", "Tactics", "Savage Good Boy"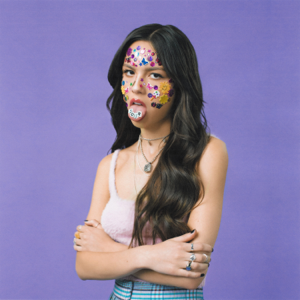 Sour by Olivia Rodrigo: Olivia Rodrigo broke into the music scene this past year with her immediate chart topper "driver's license" and has since been breaking records and hearts all over the world. Her first album, Sour, was released on May 21st and has been on repeat ever since. Sour is a spunky, energetic, and angry ode to teenage girlhood with songs about jealousy, heartbreak, social media, and societal expectations. Like many riot grrrl bands before her, Rodrigo is not afraid to express her intense emotions through angry lyrics and epic guitar solos. Sour also explores Rodrigo's more tender side with ballads about heartbreak and insecurity. Rodrigo shows off her impressive vocal power as well with impressive belts in her song "driver's license". I cannot wait to see what's upcoming for Rodrigo and hear what music she'll release next. 
Favorite songs: "favorite crime", "enough for you", "jealousy, jealousy" 
Summer has long faded away but movies, tv, and music will last forever so take some advice from an avid media consumer and take some time to binge movies or stream new music. Don't turn off your radio or shut off the tv just yet because more music and movie reviews are on the way! 
Leave a Comment
About the Contributor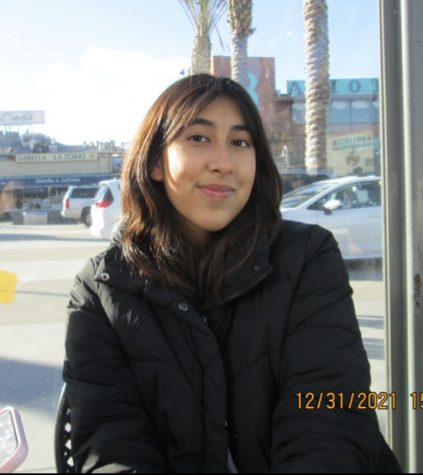 Madison Rojas, Editor-in-Chief
Madison Rojas is a senior at Mayfield Senior School and currently serves as the Editor-in-Chief of The Mayfield Crier. Madison has received multiple awards...