A Missing Piece: Lebanon Without Its Capital
When the news about the Beirut blast reached us, we were desperate to get in touch with our family in Lebanon. An hour after the explosion, my grandmother called my mom saying, "Haseit el aalam kholess" which translates into, "I thought the world was ending." It was heart-wrenching to hear my grandmother, an independent woman who lives alone in her apartment, feel so isolated and afraid. If it wasn't for Covid-19, my family would have been in Beirut this summer, and this blast would have defined our 'vacation'. 
The Beirut blast was triggered by a type of agricultural fertilizer known as ammonium nitrate (NH₄NO₃. ) which has been stored in the Beirut Port for the last seven years. The Beirut Port borders the Mediterranean sea and plays a key role in Lebanon's economy. For unconfirmed reasons, 2,750 tons of ammonium nitrate exploded on August 4, 2020 in Beirut, killing at least 200, injuring over 5,000, and leaving 300,000 people homeless. Some say this is the result of government negligence and a failure in their responsibility to ensure the safety of its civilians by refusing to move the ammonium nitrate shipment despite public concern regarding this potentially explosive material. 
Lebanon is one of the Middle East's great centers of commerce, culture, and tradition. It's a location of refuge for various surrounding countries and is home to individuals with a long history of perseverance and fortitude. The Beirut explosion is just one of several events that have contributed to the painful experiences of Lebanese citizens. Protests against government corruption alongside a broken economy add to this country's anguish. The political turmoil and devastating explosion have pushed Lebanon to the brink of destruction.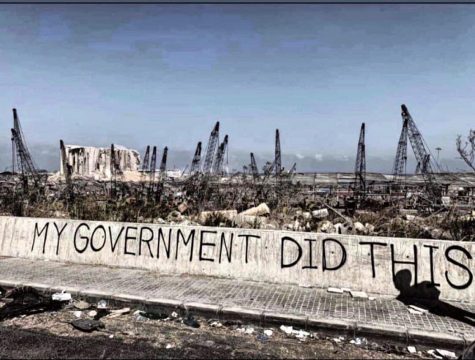 Lebanon is my second home, a place I long to visit every summer, and where I happily answer endless questions about my life in America. The news about the destruction of my favorite city has shaken my family in the States, but has been life changing for my loved ones living in Beirut. Fortunately, none of my relatives were physically harmed by the explosion, but countless friends and neighbors have suffered a worse fate. Homes have fallen to the ground, loved ones have gone missing, and families have been shattered. 
The room that I claim as mine when we visit during the summer was subject to the most damage in my grandmother's home, broken glass making up the majority of the destruction. It is frightening to consider the harm I may have been subject to if I was in that room this summer. However, the most extreme effects of this blast can be observed in my uncle's fallen home. 
Although we are extremely grateful for my family's secured safety, periods of immense sadness continue to remind us of what we have lost, as extensive material damages to my relatives' homes, as well as my uncle's restaurant, his primary source of income, have resulted from this blast. His house is surrounded by glass windows, a beautiful sight during times of peace but disastrous in times of destruction, as they were demolished during the impact. A significant amount of damage was also done to his restaurant, passed down to him by my late grandfather. Nonetheless, this devastation is nothing compared to the lives that were lost and the historical buildings that have been erased.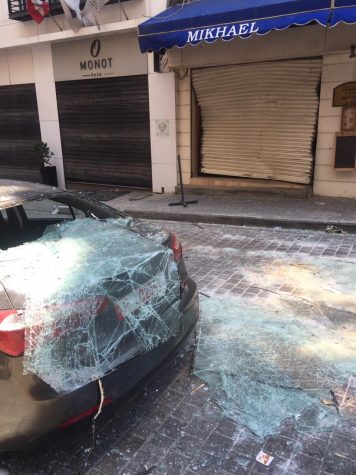 These citizens are keenly aware of the adversity that has defined their past and the hardships that they will likely endure in the future. However, I have faith in the strength and resilience that has been instilled in the core values of the Lebanese people, my people. The response of the international community and neighboring countries has given the Lebanese hope. Through raising awareness, donating funds and supplies, and providing solace, the Lebanese are assured that they are not forgotten and alone. Let us support them by praying that their attitudes and patterns of perseverance persist throughout these troubling times and continue to sustain this beautiful country. The President of France, Emmanuel Macron, eloquently ended his speech in Beirut with a Lebanese saying, "Bhebak ya Lebnan" meaning "I love you Lebanon," a message we should remember as we continue to advocate for those in Beirut.
Leave a Comment
About the Contributor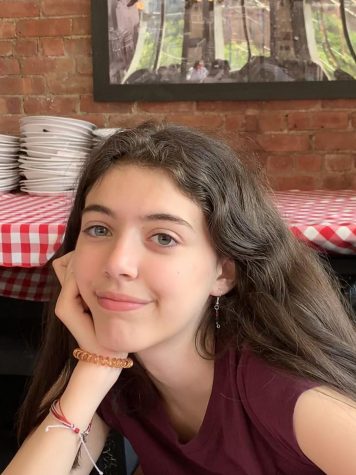 Mia Maalouf, Opinion Co-Editor-In-Chief
Mia Maalouf is a senior at Mayfield Senior School. She will serve as opinion Co-Editor-In-Chief this year on the Mayfield Crier. At Mayfield, she is the...