An Ode to Platforms
Tall, strong, long. These are a few of the words that come to mind when I think of platform shoes. During such a difficult time in the world, I take immense pleasure in finding something that truly makes me feel happy. And in light of Valentine's day coming up and as the self-acclaimed shopaholic fashion columnist that I am, I am declaring that platforms will be my valentine this year. 
Platforms have the most attitude and personality out of everything in my closet. Clothes are like my friends — we talk, gossip, have chit chats about our favorite nuances of life, and share the common understanding that fashion is the best form of expression. When my platforms and I talk, they seem to scream quips about their superiority over the other shoes. I hear them discuss amongst each other deeming themselves as the "queens of my shoe collection". From sneakers to sandals, boots to oxfords, flip flops to loafers — platforms come in all shapes and sizes.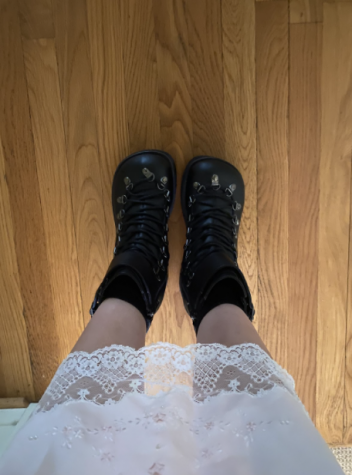 I've mentioned these before in previous Couture Columns — and I will say it again. These boots are my EVERYTHING. They have the 3 H's–height, heel, and HARDCORE. Although the look of these shoes is fabulous, they are a job and a half to walk in. In all honesty, I would recommend wearing these around your house for a while when you first get them so you can get used to the insane height.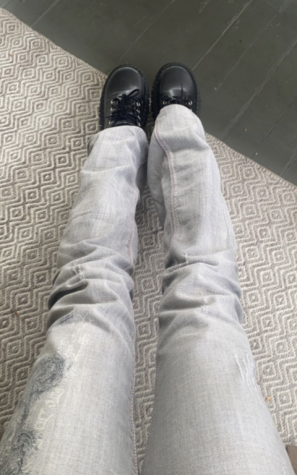 I have bought these shoes two times now. Needless to say, I feel like I identify with these shoes the most. Not only do they go with everything, but they don't give you a crazy amount of height that you feel out of place. These shoes are the most wonderful things in my closet and they come HIGHLY recommended from me.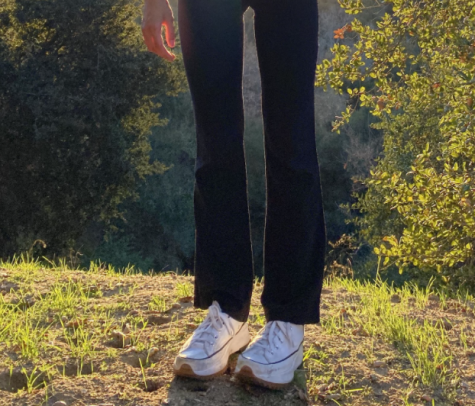 I was on an ACTUAL waitlist for these bad boys — so they literally live up to their Avalon deemed name. I feel like self-acclaimed LA health gurus would wait in any line for the newest trend (even if it was as long as the line for that Toy Story California adventure ride where you zap things). These shoes are wonderful and they are the ideal platform sneaker. Surprisingly, they actually are great for hiking because they have some grip in the heel. If you are planning on picking these kicks up –I 'd check Stock X and then look on Depop or Poshmark because they can go for pretty hefty prices.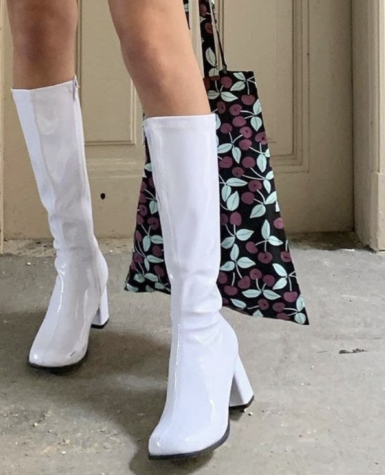 Technically, I haven't worn these out — but, I've done a lot of thinking about how I'd wear them and they just seem like the type of girl that loves to dance and have fun! These beauties are such exquisite shoes. For their price and shape of the toe (I am a fan of rounded), they are the best go-go boot around.
My Ode the Platforms
Roses are red
Most of my platforms are black
They are the coolest shoes I own
And those are the facts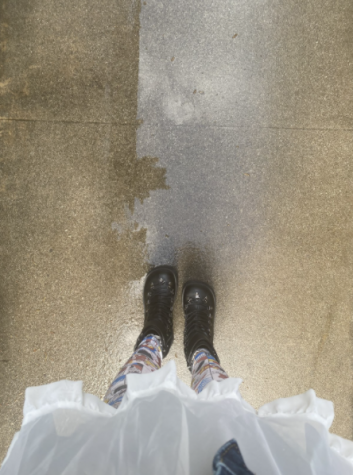 I wear them 
Rain or shine
Paired with a skirt or jeans
Black or white
They carry me through the thick and thin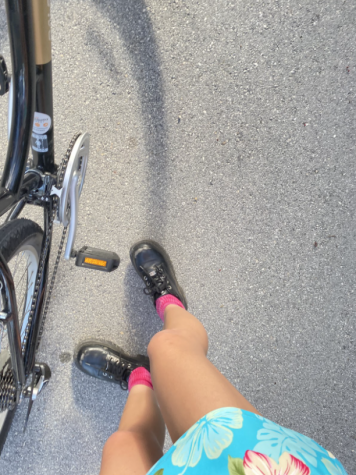 Uplifting and elevating me
And heightening my passion
For fashion
I hope you all enjoyed my little ode and love letters to the various platforms in my closet. I trust that all of you will take this information and do what you will. Hopefully, I will see all of you sporting some new platforms very soon! 
For now, Mayfield's very own fashion guru is signing off. Until next time!
Leave a Comment
About the Contributor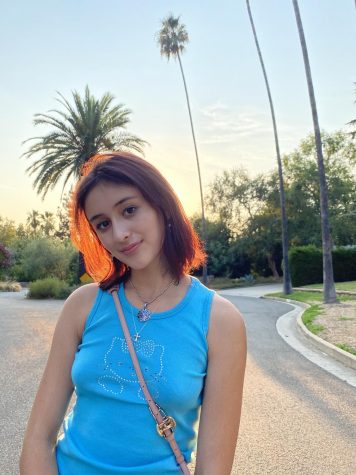 Avalon Dela Rosa, Features Co-Editor-In-Chief
Avalon Dela Rosa is co-editor of features at the Crier and serves as senior class president and co-head of the student diversity council. Additionally,...