Avalon's Fashion Favorites of 2020
Welcome back, everyone! Long time… no column, as the saying goes! This column piece will be dedicated to my fashion favorites of 2020 – everything from podcasts to online stores to my favorite clothing piece. Let's get started.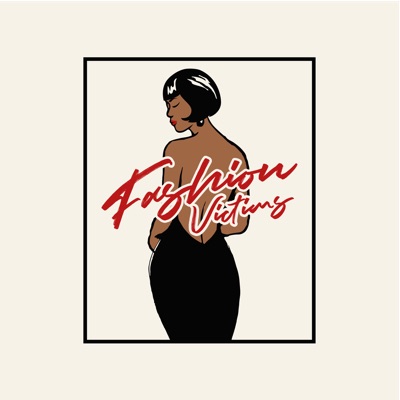 Favorite fashion podcast: Fashion Victims
If you've ever watched HauteLeMode's Youtube videos, you will LOVE this podcast. Personally, I'm not a big fan of the ~no visuals~ type sitch, when I am taking leisure time, so I generally lean towards watching a TV show or Youtube, instead of a podcast. However, a new episode of the Fashion Victims podcast comes out every Sunday, which is my laundry day, so I tend to sit on my bedroom floor, listen to Luke Mar (HauteLeMode) and Darnell Jamal (a Fashion historian employed at the Met) gossip about the latest going on in the fashion world. The first time I listened to the podcast was over the summer– sometime in August– and I remember hearing a completely different language, as Luke and Darnell spoke about fashion politics, new and upcoming brands, and new adjectives that I've never heard of to describe clothes. If you are interested in fashion and really want to expand your vocabulary and knowledge of the fashion world, listen to this podcast!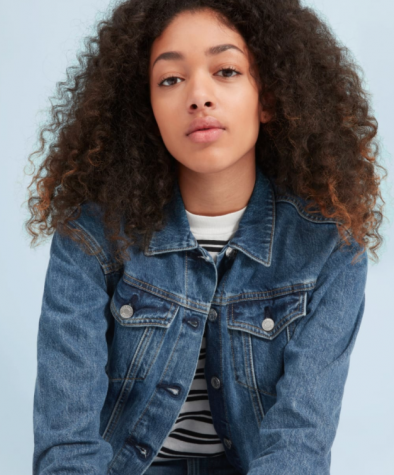 Favorite fashion staple: Everlane's denim jacket
Okay, I understand — I probably sound like a basic, broken record. Yet, I can promise you that when I say this is the best denim jacket I've ever purchased, I MEAN that this is the best denim jacket I've ever purchased. I would wear this jacket with anything and everything, ranging from a fit with baggy black jeans and a button-down to a pair of low rise boot-cuts with a corset-style top. Pair it with a dress or a skirt look. Now, not only are you comfortable, but also warm and stylish. Also, its pockets are deep — they can fit my entire, monstrous hand, deep! The best part is I bought the jacket at Nordstrom rack for around $25- they only had one larger size left, which ended up working out perfectly because I can layer sweaters underneath it without my fit being too bulky. Needless to say, you need this jacket in your life — for date nights and hanging out with friends in the future!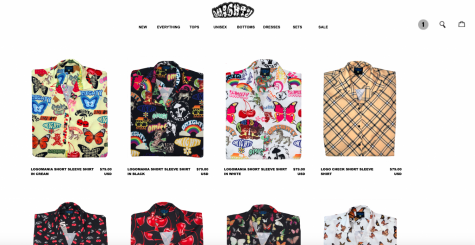 Favorite online store: O-Mighty
Recently, I have gotten more into finding sustainable stores that sell really cute clothes because thrift stores have been scaring me more and more. I believe that I first heard about O-mighty sometime during my freshman year, but I was really turned off by the fact that shipping takes about 3-4 weeks. Honestly, it still is a downside to the brand, but the clothes are just too cute. My first order from them was a cropped red t-shirt with adorable gingham detailing and a cool graphic. Not only is the shirt comfortable enough to wear for online school, but it is also the perfect baby tee cut. I bought it during a 30% sale, and it ended up taking about 2 weeks to get delivered to me. My second order was a checkered lime green midi skirt and this corset style blue velvet top. I am in love with the fabrics of both pieces — the skirt moves effortlessly, while the corset top has just the right amount of structure. The second-order did end up taking around 3.5 weeks, so patience was required. Another perk though was the free sticker sets and tote bags that came with each of my orders. The totes have the most adorable graphics, and I also decorated my computer case with a couple of the to-die-for stickers!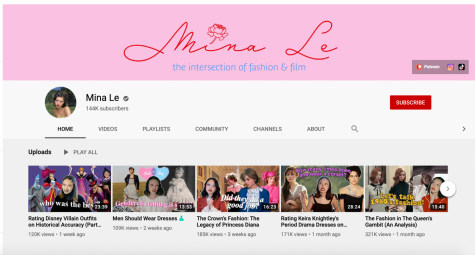 Favorite fashion Youtuber: Mina Le
As I said earlier, I tend to watch YouTube/Netflix videos a lot. Recently, Mina Le — a fashion historian — has been my favorite. Her videos are well-researched and thorough, as she informs her audience while making the videos relaxing and fun. Again, watching her videos has greatly expanded my fashion history vocabulary. For example, I learned about the difference between stays and corsets, late eighteenth-century between early nineteenth-century dresses, etc.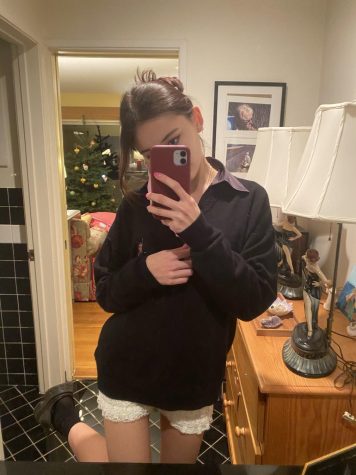 Favorite vintage piece: Original 1900s bloomers (from eBay)
A couple of weeks ago, I was stalking Mina Lee's Instagram and saw her wearing the most adorable pale lavender vintage bloomers, and was thus inspired to set on a quest to find a pair just like them. After scouring the Internet for early 20th century undergarments, I finally came across the perfect pair. Although not a cute pale, pastel, these white bloomers are so special and so unique. They have no tag, so I have no clue what brand they are, but I now understand why REAL vintage pieces are more expensive. Not only are they well made, but they are so comfortable and effortless to wear. I wear them at home, on walks, to the grocery store, etc. They look so cute paired with a more grungy look or dressed up a little girlier!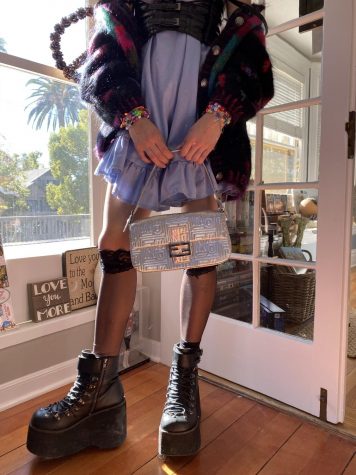 Favorite pair of shoes: Demonia 
If you follow me on Instagram (you should if you don't by the way), you know how much I adore these boots. They pretty much look good with anything, as they add the perfect goth aspect to any outfit, while making my legs look 4x as long as they really are! I love the silver detailing and the ankle-length so I can wear them underneath jeans, but also with a skirt and tights. If you were thinking about purchasing a pair or asking for them for Christmas, this is your sign. I would highly recommend buying a style that you know you can wear with your current closet because chances are, you will not wear them unless they go with your clothes. Also, sometimes I have to hype myself up a little before I put these on. They are not only a statement, but walking long or short distances in them is definitely not a walk in the park! If you have trouble walking in heels or anything higher than two inches, however, these are not the shoes for you. Make sure to check the details when buying Demonia to figure out just how high the platform is. Personally, I have been a dancer all my life, and at one point, I was "en pointe" for around 15 hours per week. So, in fact, wearing a pair of 4+ inch platforms is not only fun, but feels completely natural! 
Wrapping it up (quite literally–wrap up those gifts with some recycled paper!!)
Wow, you made it to the end. I am so proud of you and I hope that you enjoyed my fashion favorites, and that they could maybe help and inform your Christmas list or gifts for friends/family. I am wishing each and every one of you a wonderful Holiday and a Happy New Year! And one last thing: Beware of fashion faux-pas, and get dressed up for those family dinners — it's fun!
Leave a Comment
About the Contributor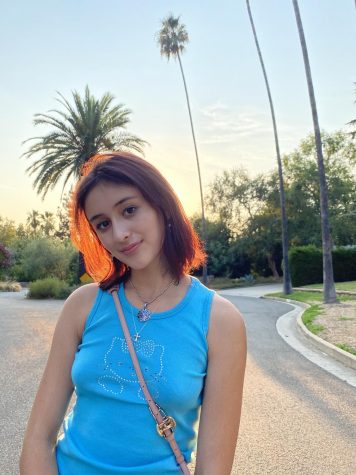 Avalon Dela Rosa, Features Co-Editor-In-Chief
Avalon Dela Rosa is co-editor of features at the Crier and serves as senior class president and co-head of the student diversity council. Additionally,...