Mayfield Madness: The Varsity Basketball Team Takes on Faculty and Staff
The Mayfield gym, just adjacent from the crammed senior parking lot, is bursting with the distracting yet encouraging roars of students cheering for the Mayfield faculty vs Varsity Basketball game during assembly period on Friday, January 27. 
Mayfield Senior students watched eagerly as their teachers took on the adored varsity basketball team. The student vs faculty game is a Mayfield tradition that was put on pause last year due to covid. The game began with the tip off and teachers had an early advantage, as Adrian Garcia got the ball their way. Talent was shown from both teams with blocking, shots, and strategic plays!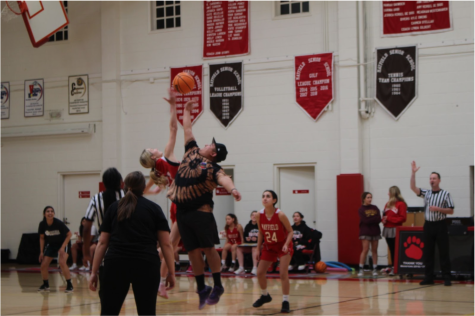 "BUZZZ" called the scoreboard to signal the end of the 10 minute first half with a score 16-9 with a lead for varsity. Meanwhile, a half court shot contest of 10 students from each grade took their turn striving to win the $50 giftcard. "That was so hard" claimed Erin Erickson '25, a participant in the contest. In the end, two Freshman Evangeline Bicos '26 and Valentina Bicos '26 got the closest shot with the ball hitting the rim.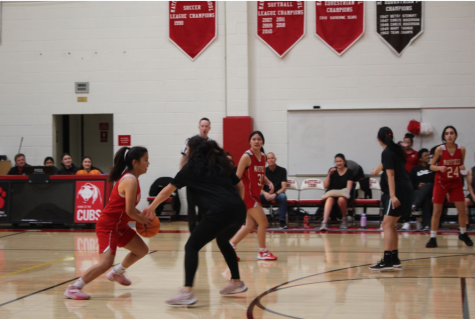 The second half began with the faculty playing for an underdog win. Highlights from Mr. Castelo's 2 baskets, varsity player Jenna Domingo with 2 3 pointers, and a crowd full of cheers from the student body.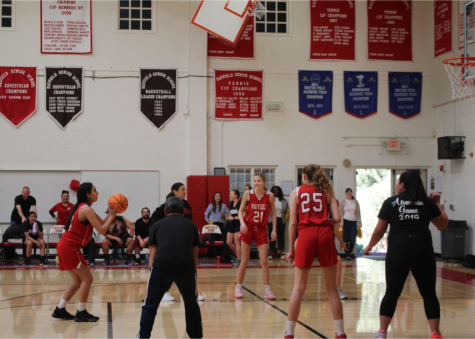 The game concluded with varsity taking the win with a score of 22-16. Cubs rejoiced and teachers smiled as they were excused to their next class. Will the faculty at Mayfield come back for a win next year? Or will varsity defend their title?