LGBTQ+ Valentine's Day Books
In middle school, my favorite genre of books to read was fiction, soaking up young adult fantasy novels such as Land of Stories or the classic Harry Potter series. As I matured, so did my exposure to literature. 
At the start of the new year, I made a resolution to read more books. As I began my reading journey, I found myself drawn to an addicting side of the app TikTok known by users as "booktok": a community on the app for sharing book recommendations and reviews. Scrolling through a plethora of book-related videos, I was surprised to find that romance was a trending genre of reads. Eager to find some new novels, I delved into the various stories and complexities of the recommended romance books. I was hooked. 
This recent transfixion has inspired me to recommend some of my favorite books with great LGBTQ+ representation to read this Valentine's season! I believe that LGBTQ+ representation is important because we are constantly consuming heteronormative literature and media while having a little clue to the love stories that exist within the LGBTQ+ community. For that reason, I hope to enlighten some readers to a few recommendations, though there are many more out there to explore!
Song of Achilles by Madeline Miller
Inspired by Greek mythology, this novel retells the tale of Achilles and Patroclus while adding a modern-day twist through its incorporation of gay representation. The novel expresses themes of family acceptance, fulfilling prophecies, and battling both enemies and hardships of love. It's a shorter read, and a perfect way to get back into the feeling of love this month. With a mix of mythology, war, romance, and tragedy, Song of Achilles is one novel you don't want to miss. 
Midnight Lie by Marie Rutkoski 
The Midnight Lie is a science fiction apocalyptic novel about learning to battle with our worst enemies: ourselves. Taking place in the "Ward", an isolated island created during an apocalyptic disease outbreak, the novel's protagonist Nirrimi, must battle the people, as well as the disease itself within her isolated area. Throughout the book, Nirrimi struggles to overcome the lies that others have told her as well as the ones she told herself. Working through the many struggles of friendships, family, loss, and deceit, Midnight Lie is a lesbian romance novel that combines the craziness of an apocalypse with the realness of love. 
Red White and Royal Blue by Casey McQuiston
Mixing political drama, family, and self-acceptance, Red White and Royal Blue is a novel that covers all the bases when it comes to modern-day relationships. Author Casey McQuiston uses modern-day humor, the classic enemies to lovers trope, and topical issues such as the clash of American and European cultures in both the political and philosophical world to describe how the main characters, Alex Claremont-Diaz, the First Son of the United States, and Prince Henry, a British prince, come to understand one another and themselves. 
One Last Stop by Casey McQuiston
Another hit novel by Casey McQuiston, One Last Stop makes you fall in love with its characters and the bustling city of New York. As main character August works through her move to the big apple, she meets someone special on the Q train, who just so happens to be a displaced girl from the 1970s named Jane. As August works to put together the pieces of Jane's past and discover her true identity, August also finds herself and a great community of friends. With its witty and modern humor, integration of science fiction, and sentimental moments, One Last Stop will have you turning every page with enthusiasm.
Cemetery Boys by Aiden Thomas
Cemetery Boys is a novel you dont want to miss out on — especially if you're a fan of  murder mystery and romance. Yadriel, a trans-Latinx boy, battles proving himself as a man to his family by attempting to summon a murdered family member, only to accidentally summon the spirit of a teenage boy named Julien. Polar opposites, Yadriel and Julien work to bring Julien to the afterlife, while simultaneously searching for the murdered uncle of Yadriel that he tried to summon in the first place. Combining themes of family acceptance, Latinx culture, and supernatural elements, Cemetery Boys is a great young adult literary introduction to the complexity of gender and sexual identity.
Leave a Comment
About the Contributor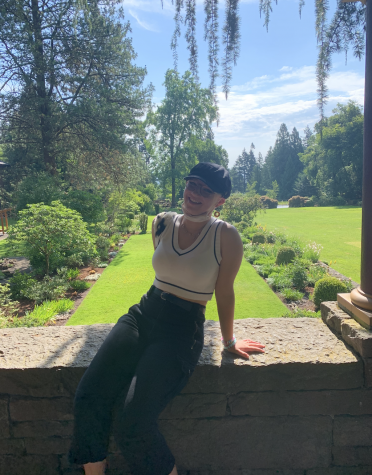 Drew Valentino, Staff Writer
Drew Valentino is excited to start her first year at the newspaper as a senior at Mayfield Senior School. She is highly involved with the arts, as Co-Head...