The Couture Column: Fits and Fall Delicacies (Get Styled by Starbucks)
The turn of the season and introduction of crisp fall air urges Los Angeles County's autumn lovers to make the trip to Starbucks for their preferred pumpkin or apple-themed delight. 
First off, we need to know what fall drink emulates you as a person–take the quiz linked here to find out! 
With the help of the Starbucks website that provides detailed descriptions of the scent notes of the fall drinks, here is how I would style you based on your preferences. Enjoy!
Apple Crisp Macchiato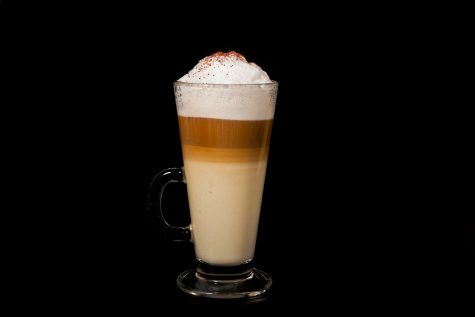 "Layered flavors of apple and brown sugar meld like the filling of a gooey apple pie in harmony with espresso, steamed milk, and a caramelized-spiced apple drizzle — a nostalgic autumn pick-me-up."
Knee-high boots, tights, a Henley shirt, paired with a mini skirt — need I say more? Layered underneath a sweater, a coat, a scarf, and earmuffs to make the look more unique and your personal style. For makeup, a golden and orange eye look and a red lip to finish it off. Nostalgic and lived-in.
Pumpkin Spice Latte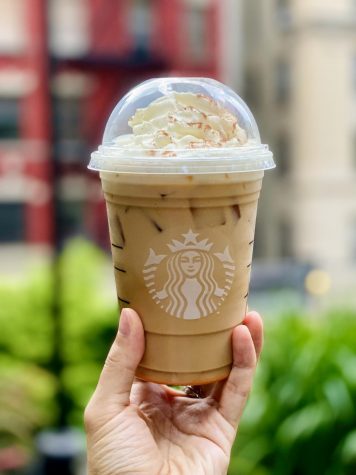 "Our signature espresso and steamed milk with the celebrated flavor combination of pumpkin, cinnamon, nutmeg and clove. Enjoy it topped with whipped cream and real pumpkin-pie spices."
Black or brown dress, white sweater, and fall-themed jewelry. Add gold jewelry here and there, loads of bracelets (bangles for extra points), and some type of hair accessory–whether it be a scarf or hat. Classic and no-fuss — fall in five syllables. 
Pumpkin Cream Cold Brew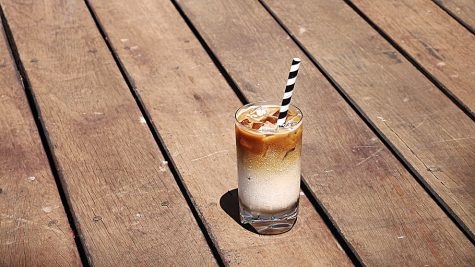 "Starbucks® Cold Brew sweetened with vanilla syrup and topped with a pumpkin cream cold foam and a dusting of pumpkin spice topping."
Hints of summer found in fall. Denim cutoffs paired with a long sleeve (with thumb holes, of course) and a hoodie or crew neck over. Add a fall accessory of your choosing — preferrably knee high riding boots or red cowboy boots. Did someone say Autumn equinox?
Pumpkin Cream Cheese Muffin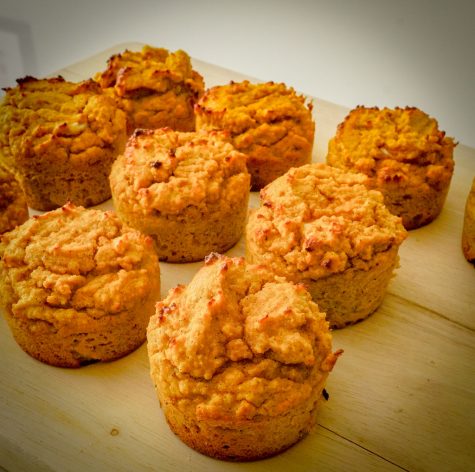 "This moist perfectly spiced pumpkin muffin—topped with sweet cream cheese filling and a sprinkling of chopped, spiced pepitas—offers a delightful balance of salty and sweet."
Salty and sweet? Say less! Ripped low-rise or mid-rise, boot-cut jeans with a one-shoulder top and a denim jacket. Bonus points if the top is white and fuzzy and somehow a tank top — basically Los Angeles' made-up version of autumn weather. I'd wear a fit like this with chunky loafers or oxfords — don't forget ruffle socks!
Pumpkin Scone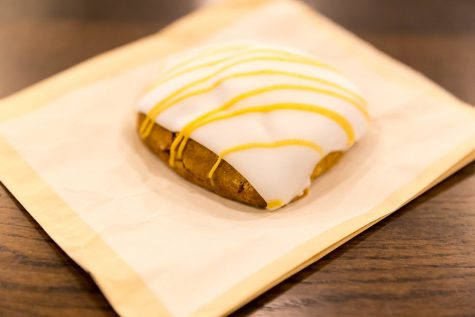 "A spiced pumpkin scone topped with sweet icing."
Simple, and unaffected. The pumpkin scone orderer prefers comfy and casual. I'd opt for a brown or autumn-hued sweat set or athleisure look!
With all this in mind — go enjoy your favorite pumpkin delicacy with the knowledge that fall fashion season is upon us. Bring on the boots, denim, and sweaters!