Clue: The Fall Play
After 18 months of online shows and rehearsals Mayfield theater is making a comeback with the fall play: Clue. 
Clue is a comical murder-mystery based on the classic board game of the same name. This will be Mayfield Theatre Director, Maryanne Householder's third play at Mayfield. The school theatre community welcomes our new Technical Theatre director, Paul Cales for his first production in Pike Auditorium. 
Performances begin on Thursday, November 4th, Friday, November 5, and Saturday November 6 with shows at 7:00 p.m. On Sunday, November 7, there will be a matinee performance at 2:00 p.m. Tickets are $5 for Mayfield students and faculty and $10 for adults.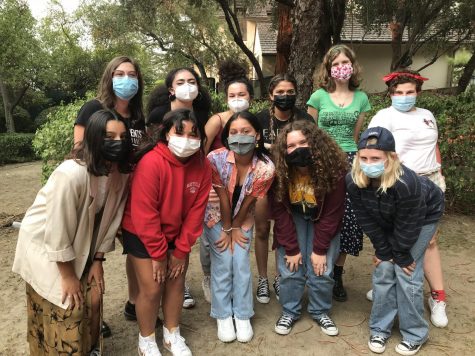 Clue has a small cast composed of the players from the original board game. The characters and actors include Isabelle Hopf '22 as Wadsworth, Sasha Gracia '25 as Miss Scarlet, Sofia Saldaña '23 as Mrs. Peacock, Anna Pruyn '23 as Mrs. White, Olivia De Cardenas '22 as Colonel Mustard, Maggie Mazurek '24 as Mr. Green, Piper West '22 as Professor Plum, Kayla Abbruzzi '25 as Mr. Boddy/Police Officer, Audrey Arias '25 as Yvette, Ivy Barron '25 as Reporter, and Caroline Vega '25 as the Cook/ Motorist. 
For seven out of the eleven actors this is their first live play at Mayfield so everyone is very excited. 
"I am so excited to be back on the Mayfield stage and I can't wait for everyone to see the play," Sophia Saldana '23 said. 
Maggie Mazurek '24 said, "The last play that I was in got cancelled before we could perform, so I am excited to finally perform again."
There are nine members in the Tech Crew with Izzie Esparza '22 as the stage manager. Rehearsals have already started and everyone is counting down the day till we can perform. Follow @mss_theater on Instagram to get updates about the show and a chance to win free tickets to the performances!
Leave a Comment
About the Contributor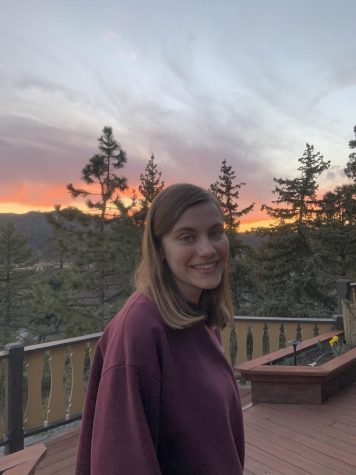 Callie Pippert, Arts and Entertainment Editor


Callie Pippert is a senior at Mayfield Senior School. She is a Co-Head of Mayfield's Sustainability club and Afternoon Tea Club. She is also part of...