Why Mayfield is Publishing a College Map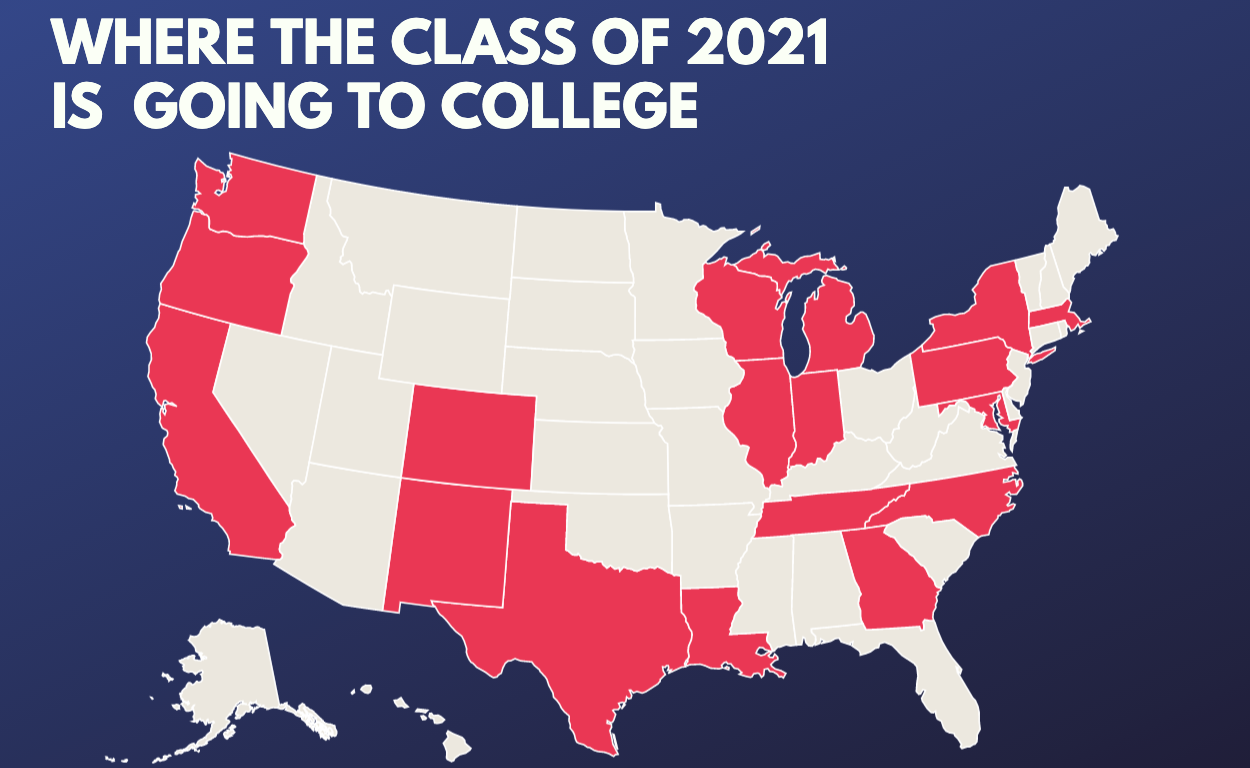 As the school year winds down and the Crier staff craft our last issue of the year, writers and editors typically brainstorm ways to include a mix of the usual final Mayfield celebrations and some current events unique to the time. 
One favorite item for May that can be counted on — until now, at least — is the college map proudly displaying where Mayfield's graduating class will be heading in the fall. And because every class is different, the map also includes several fun facts and figures about the places the graduating class will be going.
This year, however, the significance of a college map was called into question when our advisor, Ms. Gomez, showed us an article about a decision that editors of Palo Alto High School's student newspaper had made to remove their college map in 2019. The high school, which had two parents involved in the 2019 college admissions scandal, stood by the editors' decision to eliminate the map due to the toxicity and pressure that it can create within a high-achieving school environment.
In an editorial about this decision, published in their May 2019 issue, the editors wrote: "Frankly, no one can be blamed for valuing the glitz and glamour of a prestigious institution or high GPA. But there's more to being human than achievement — we think the drive for traditional measures of validation can force students to miss some of the most valuable lessons and experiences high school can offer."
Our staff both respects and understands Palo Alto's and others' decisions to not create a map, and we fully acknowledge that we are in a more privileged position than most due to our excellent school. However, the Mayfield Crier has still chosen to publish a map because we want a way to celebrate ALL of our seniors, no matter where they choose to go from here. 
Accompanying the Class of 2021 map are more specific reasons as to why students are going to certain places based on responses from 30 seniors who responded to a college information survey the Crier circulated: 
60% of those who responded are staying in-state, while 40% are traveling elsewhere. 

These figures make a lot of sense considering California kids are lucky enough to have one of the best public university systems in the country. When asked why she was staying in-state, Karissa Ho, who is going to UC Berkeley next year, said "In-state tuition!! And proximity to home. Both are big pluses."

Some students wanted to take the opportunity that college gives them to explore new territory, such as Elise DeGroot, who is going to Gonzaga: "I figured college will be the only chance I get to explore the US without being committed to stay there (I don't have to buy/rent a place, find a doctor, etc etc.) I guess it's the best way to decide if I want to move out of state in the future."

100% are going to a 4-year university (as opposed to going to a community college, vocational school, or taking a gap year). 

Taylor Thorell, who will be going to USC summarized the pervasive thoughts the majority of survey-takers seemed to have: "I felt like it is what I was expected to do, but also it is what I wanted. I have always dreamed of the 4-year college experience."

Many seniors are motivated to go to a 4-year college thanks to the millions of COVID-19 vaccine doses that have been administered in the US so far. Michaela Sinclair, who will be attending Pepperdine in the fall, is one such senior: "There was the possibility of taking a gap year if the vaccine wasn't where it is today, or if my school wouldn't go back in person for fall 2021, but the vaccine is becoming widespread and my school is returning to on-campus, in-person education."  

Some were seriously considering community college: "I was thinking of going to community college because it is very cost-effective," said Anna Ochniak. "You can get a lot of gen ed classes out of the way for a low cost." Anna elected to go to UC Davis. "I got into a university that has the programs I'm interested in that the community college did not have," Ochniak said.

Bear in mind that this is only 30 students out of all 81 of us. If you know someone who is taking a gap year, going to community college, or choosing another path altogether, celebrate their awesome future too!

Fun Fact:  54% of the seniors who responded are going to colleges with acceptance rates of 40% or higher, and 100% of the respondents are going to amazing schools I know they will enjoy.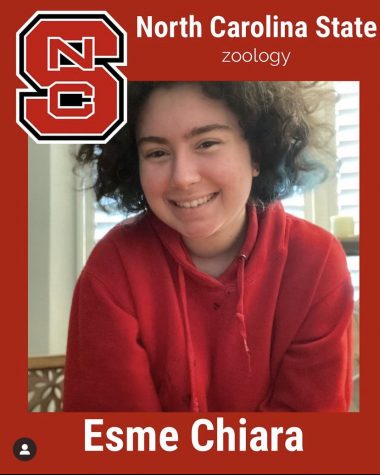 The Mayfield Crier has decided to publish a college map, with the inclusion of community colleges, and any plans for gap years, and colleges near and far. I worked hard to get to where I am now, and I know for a fact that my peers did too. We did it, Class of 2021, and we should be honored for it!
Leave a Comment
About the Contributors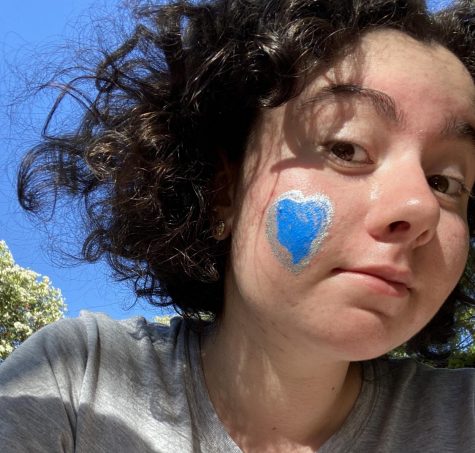 Esme Chiara, News and Features Co-Editor-In-Chief
Esme Chiara is a rising senior at Mayfield Senior School and the Co-Editor-In-Chief of News and Features. A member of the Mayfield Crier since her sophomore...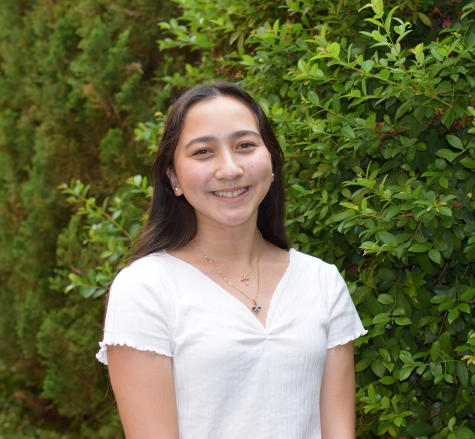 Hannah Sherman, Online Editor-In-Chief
Hannah is a senior at Mayfield Senior School and is thrilled to be a part of The Mayfield Crier staff for her fourth year as Online Editor in Chief. Hannah...