Sustainable Fashion Brands
Here is a list that I have compiled of my favorite sustainable brands.
Second Hand first
Besides buying fewer clothes, the best way to make your closet more sustainable is by getting your clothes second hand. This is very impactful because you are keeping those clothes from going to landfill and you are not creating a demand for new clothing. 

Thred up

– This is where I get most of my clothes because everything is second-hand and the website is really easy to use. They have millions of items of clothing but they make it really easy to search for items in just your size. Their clothes are more expensive than a thrift store but you can get nice brands at a great discount.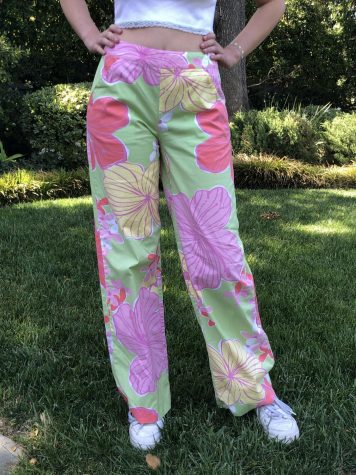 Shoes
All birds

– This Australian-based brand makes sustainable shoes from wool and eucalyptus. My dad has a pair of their slip ons that he wears as slippers but I linked their more traditional tennis shoes because those are my favorite. Their shoes range from $95 – $125. 
Veja

– These shoes are made from leather, corn leather, recycled plastic, and organic cotton. They have a wide range of shoes going from casual sneakers to workout shoes. Their shoes cost $145 and up but their website gives so much

information

about how they are manufactured and they even have live maps that show where their rubber farms are. 

Rothys

– These machine-washable shoes are made out of recycled marine plastic and merino wool. Most of their shoes are different types of flats and more professional shoes. I like their slip on sneakers the most. These shoes cost $125 and up but they come in lots of comfortable, classic styles.

Nisolo

– This brand is the one stop shop for all types of leather shoes. All of their shoes are made in Peru and on their website they have a full

breakdown

on how they ethically treat all of their workers. Some people are against leather shoes because leather comes from cows but in my opinion they last longer than vegan leather shoes and all of Nisolo's leather is a byproduct of the meat industry. Due to their ethical wages their shoes cost $90 and up but they will last you a lifetime.
Reformation

– This brand has some of the prettiest summer dresses but tend to fall on the pricey side: the dresses on their website range from $98 up to $300. Before buying anything from this site I would suggest looking at other second-hand sites like

The Real Real

and

Depop

because getting these items second hand is not only more eco-friendly but can save you a lot of money.

Summer Dress from Reformation (Callie Pippert )
Workout Clothes
Girlfriend Collective

– I don't own anything from Girlfriend collective but they are one of my favorite sustainable clothing brands. They make affordable workout clothes out of recycled water bottles and all of their items come in sizes XXS – 3XL. They have a bunch of different styles of leggings, sports bras, and shorts that all come in the cutest colors. Their leggings are $68 and their sports bras are $38.
Bras and Basics
 

Organic basics

– This Denmark-based brand makes basics for men and women out of sustainable and organic materials. Their products are on the pricier side but their bras are so comfortable. I love how much information they have on their website about the

impact of fashion

. The biggest downside of this brand is that their products are shipped from Denmark so the shipping is expensive and it can take awhile, but I think it is worth it. Their bras range from $40 to $80 and shipping can be another $10 – $20.

Boody Wear

  – This brand has basics for men, women, and babies all made out of bamboo. They are similar to Organic basics but with more sporty styles and cheaper prices. Their bras range from $17 to $40 and they come in padded and unpadded options.

Tomboyx

– This bra has a similar shape to the very popular Calvin Klein bralettes but is much more inclusive. This bra comes in sizes XS – 6XL and 30 different colors so they have a bra for everyone. Most of their bras cost $32 but the bras made from TENCEL cost $40.
Jewelry 
Baleen

– They create trendy jewelry out of recycled metals and a natural plastic made from wood pulp. Their earrings range from $26 to $52 which is quite affordable for jewelry.

Ana Luisa

– They have all the trendy jewelry styles that you would see at fast fashion stores but all of their products are made from recycled metals and they are carbon neutral. Most of their simple necklaces cost $50 – $80 but they are high quality and won't turn your skin green.
Jackets
Patagonia – Most people know about Patagonia, but not everyone knows about their Worn Wear Section. This is a part of their website where you can buy second-hand Patagonia clothing at a good discount. So before you buy anything off of their website double check the worn wear section.