Mayfield Senior Student Knits Big Project for Tiny Blankets
Bella Tiner, Art Editor, News and Features Co-Editor-In-Chief
March 26, 2021
In pursuit of the Girl Scout Gold Award, the highest honor in Girl Scouting, Elise DeGroot '21 knitted together members of the community to help others in need. For the project, she proposed that she would teach her friends the joys of yarn and needles. With the new skill, they would be able to knit blankets for premature babies to help them in their early weeks of life. When DeGroot presented her proposal in July of 2020, judges were impressed by the "ingenuity and unique concept of her idea". 
Once approved, every Wednesday over the following six months, DeGroot shared the basics of stitching and working yarn with her committed friends. It was a task even more challenging due to COVID-19 social distancing limitations. For her lessons, DeGroot sat six feet from friends outdoors — quite a labor for the close meticulous work. 
The Girl Scout Gold Award is a national award with significant standards that elevate a girl's leadership skills, creativity, value, and efforts to make the world a better place.  Earning the Gold Award requires at least eighty hours of planning and implementing a challenging, large-scale project that is innovative, engages others, and has a lasting impact on a targeted community. The prestigious award recognizes Senior and Ambassador Girl Scouts — girls in the 9th-12th grades — for outstanding accomplishments in leadership, community service, career planning, and personal development.
Nationwide, only six percent of all eligible Girl Scouts achieve the Gold Award. Approximately one million Girl Scouts have earned their Gold Award or its equivalent since 1916. Girls who achieve this honor qualify for college scholarships and additional national service awards.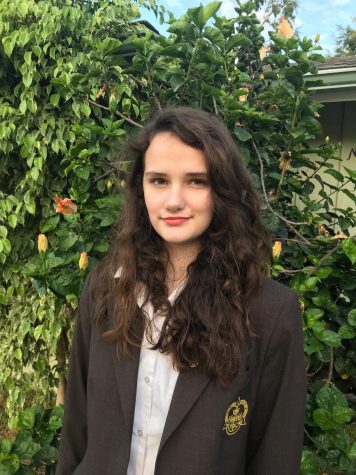 By the end of her project, DeGroot and her friends made a total of eleven blankets that were subsequently delivered to the Knots of Love organization for their volunteers to pack and tag the blankets and send them to hospitals in need. Despite challenges that entered her path, DeGroot persevered with compassion and dedication to adapt and continue to help others. 
"It was hard to continue this project with all the restrictions of COVID, but I'm glad I was still able to help those who needed it!" DeGroot said.
If you would like to contact Knots of Love for information on how to help, their website is https://www.knotsoflove.org/