Monica's Fav Romance Movies
Welcome everyone! With Valentine's/ galentine's/ bestietine's day coming up, I thought it would be perfect for me to share my favorite romance movies with all of you (one of my FAVORITE movie genres). Whether or not you have a Valentine, I am positive that these classic movies will spice up however you're spending February 14th this year! 
Be forewarned: There are spoiler alerts!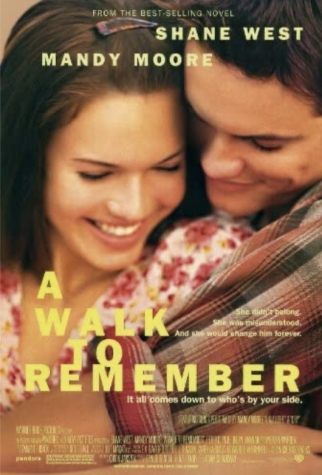 A Walk to Remember (2002)
This movie is such a tear-jerker (well at least for ME) but I think it's incredible. Jamie Sullivan (Mandy Moore) is a high school girl who most people seem to talk bad about without ever making the attempt to be friends with her. Landon Carter (Shane West) never even thought about saying hello to Jamie as they walked past each other everyday in the halls — that is until he forced himself to spend time with her in order to learn his lines for a play. The two teens grow fond of each other's company, and Landon falls for the quiet, intelligent Jamie — even after she told him not to fall in love with her! I absolutely enjoy watching this movie, and one day I strive to have a star named after me too.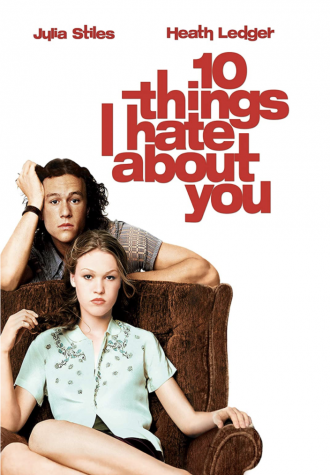 10 Things I Hate About You (1999)
Where to begin? I LOVE this movie. I have no idea how many times I've watched it because I've lost count at this point. Every movie on this list is a must-see, but this is really a MUST-see. The characters are portrayed so well, and I also love the storyline. Bianca Statford (an icon played by Larisa Oleynik) is not allowed to date until her older sister, Kat Stratford (also an icon played by Julia Stiles), gets a boyfriend. Kat is a sarcastic, abrasive teen who doesn't seem to like any of the students at Padua High School — that is until she gets to know the handsome Patrick Verona (Heath Ledger). Bianca is a bubbly, popular girl who every boy seems to be obsessed with. I can talk about this movie for hours and hours, and I will always find something new to bring up! Let me just say this: I would have gone sailing with Cameron (Joseph Gordon-Levitt) from the start.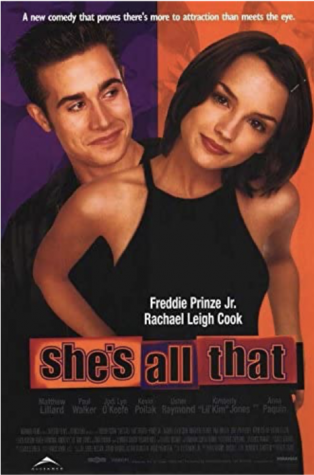 She's All That (1999)
If anyone is wondering or does not know, "Kiss Me" by Sixpence None the Richer appears in this movie, which is how it got so popular years ago. Laney Boggs (Rachael Leigh Cook) is an unpopular, but talented girl who really only has one friend (quality over quantity, you know?). Zack Siler (Freddie Prinze Jr.) is the most loved man on campus, and he is challenged to make a random girl the school's prom queen in six weeks. Laney was chosen as this not-so-lucky lady, and she had no clue that this was even going on. Zack made it his mission to win this bet, but he ends up developing feelings for Laney along the way. I love this movie so much, and I will never EVER grow tired of it.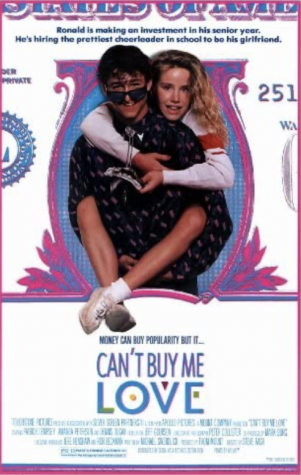 Can't Buy Me Love (1987)
I watched this movie for the first time not too long ago, and I absolutely loved it. Ronald Miller (Patrick Dempsey) is a nerdy boy who was associated with the low-status people in high school. Cindy Mancini (Amanda Peterson) is a popular cheerleader who accidentally ruined one of her mother's designer clothing pieces. About to purchase a telescope, Ronald sees Cindy at the mall where she was trying to get her mother's clothes fixed — $1000 worth of repairs. Cindy was not willing to pay that, but Ronald makes a deal with her: he would cover the repair only if she agreed to pretend to be a couple for a month. "Dating" Cindy would mean the one thing Ronald yearned for — popularity. Cindy just never thought that she would ever actually like Ronald. Cindy also didn't know that Ronald would be the first person she showed her poetry to (one of my favorite parts of the movie). Engrossed in high-status behavior, Ronald lost sight of who he really was but he realizes that popularity isn't the key to surviving high school. I think more people should wear hats like the ones Ronald wears, they're fantastic!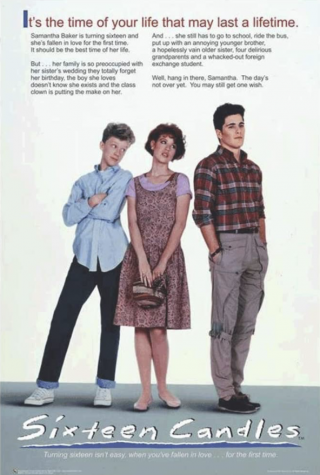 Sixteen Candles (1984)
Before I start, I must say that Ted (Anthony Michael Hall) is my favorite character in this movie — what's not to love about him? Now moving on, Samantha (Molly Ringwald) never expected for her family to forget about her sixteenth birthday but since her sister was getting married, Samantha's birthday was overlooked. Samantha has a huge crush on Jake (Michael Schoeffling), a senior who Samantha believes will never have feelings for her in return. This movie is so funny, and it is one that everyone should watch when working their way through all the classics.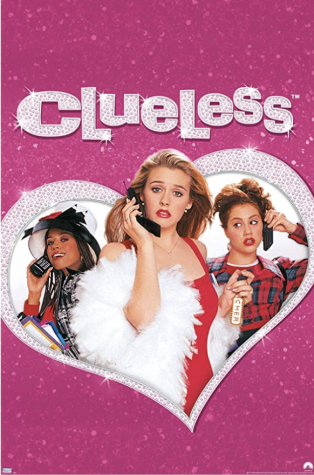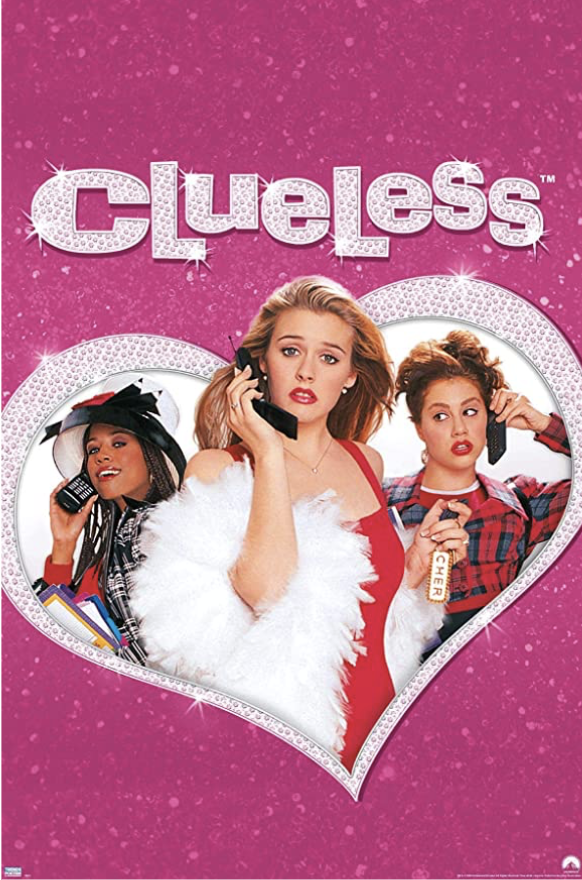 Clueless (1995)
Clueless was actually the movie that planted my love for rom-com/ romance movies. It is simply a classic and although I'm sure most people reading this have seen it, I recommend you watch it ASAP (let me turn it on too). Everything about this movie is iconic, specifically the incredible fashion sense shown throughout the whole film. Fun fact: Cher wore over 50 outfits in Clueless! Cher (Alicia Silverstone) is a high-status, popular girl who decided to use her matchmaking skills on teachers and classmates at Beverly Hills High School. Side note: I think Elton (Jeremy Sisto) deserved much more than what he received because his character is just amazing! Cher ends up falling for her ex-stepbrother Josh (Paul Rudd). Who would have known?? They learn such valuable lessons from each other. To put it simply, I believe Josh and Cher were simply meant to be.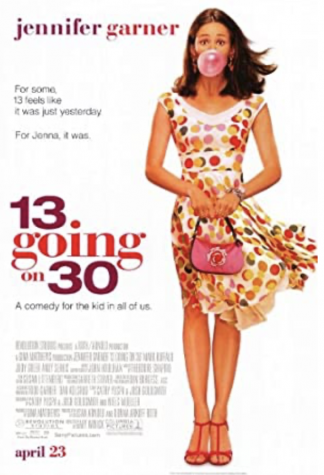 13 Going on 30 (2004)
Jenna (Jennifer Garner) is a teenager who wants to become an adult because she is sick of junior high. She got what she wished for — the next day she woke up as a 30-year-old, hence the name 13 Going on 30. As a new adult, Jenna realizes that she should have enjoyed her childhood rather than wish to grow up already. Matt (Mark Ruffalo) is my favorite character in this movie even though I can only imagine the Hulk when I see him. Side note: I love the outfits Jenna wears throughout the movie so much.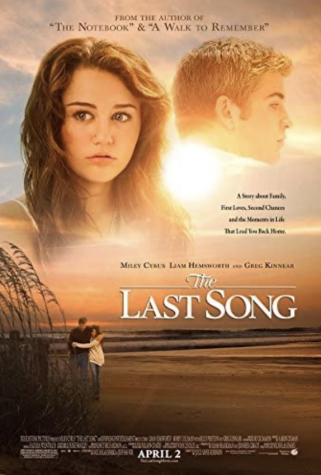 The Last Song (2010)
Ronnie Miller (Miley Cyrus) moves with her brother to their father's beach house. They have to spend summer there, and Ronnie is definitely not too happy about this. Her life is made a lot better when she meets and falls in love with Will (Liam Hemsworth), a beach volleyball player. I must admit that I shed many tears during this movie, but I loved it so much! I always look forward to watching this movie because it means I can listen to "When I Look at You," again.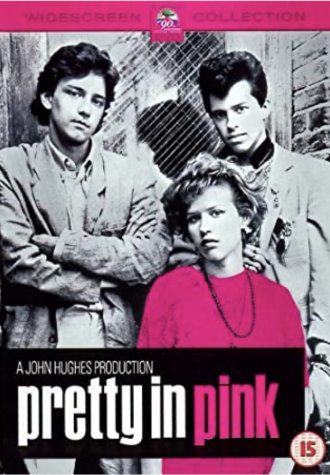 Pretty in Pink (1986)
Another movie with Molly Ringwald! Andie (Molly Ringwald) is a social pariah at her high school. Duckie (my favorite character played by Jon Cryer) is basically Andie's only friend but here's the catch: he secretly has a crush on her. Blane (Andrew McCarthy), popular unlike Andie, asks Andie out and it's hard for her to believe it. Duckie has to sacrifice his love for Andie — she ends up with Blane. Now although I do love her relationship with Blane, I will always wonder what would have happened if she had ended up with Duckie. Fun fact: in the original cut, Andie and Duckie end up together. But they made an alternate ending because I assume people didn't like Duckie as much as Blane!!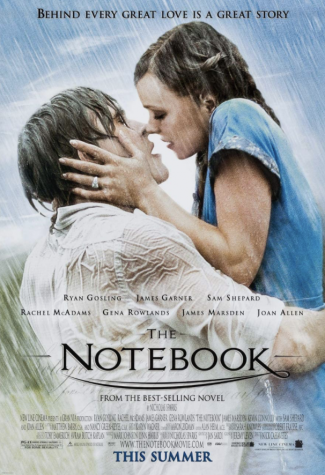 The Notebook (2004)
I love this movie, especially the scene where Allie (Rachel McAdams) and Noah (Ryan Gosling) lie on the empty street (even though this is dangerous) because it's such an infinite-feeling moment. I know I've said "I love this movie" for every film on this list, but it's true! Noah Calhoun and Allie Hamilton fall in love with each other after Allie catches Noah's eye one day. Through my personal experience, this movie is also a tear-jerker, and it increases my desire to want to travel back in time (possibly just me?). After hopelessly falling in love with Allie, Noah went off to fight in World War II. In my opinion, I think Allie should have waited for him to return, but she did quite the opposite. Allie starts a new life with another man, but she never felt the same love she had for Noah. Despite the occurrences, Noah and Allie's love was never destined to come to an end. 
Now that we've made it to the end, I hope you've all found some interest in these classic romance movies. Hopefully you'll all be able to find a new favorite movie for your personal list. Until next time, and enjoy your Valentine's Day!