Greenwashing: The Ways Corporations Trick You
Greenwashing is when brands use certain colors and unregulated buzzwords such as eco-friendly, or sustainable, to trick consumers into thinking a product is better for the environment. Brands will use this tactic to charge more for their products and to make people feel better about their purchases. 
For example: when Nestle redesigned their plastic water bottle to use less plastic and called it an Eco Bottle. Reducing the amount of plastic in their bottles by 15% is slightly better but much less impactful than using a reusable water bottle. To help prevent this we should call out brands and hold them accountable for their false advertising. But for now, we can work on spotting greenwashing and trying to avoid it. 
The first thing is to look at the packaging of the product. Usually it is going to be packaged in plastic so look for the most simple and most easily recyclable bottle. Then look on the back of the bottle to see if it has the logo of a big parent company. It's best not to support brands like Johnson and Johnson, P and G, and Unilever because these big corporations are some of the biggest plastic polluters in the world. If the product has passed all of these tests then look for any 3rd party certifications that will actually prove that the brand is sustainable. Look out to see if they are a Certified B Corporation, which means it meets the highest standards of verified social and environmental performance, transparency, and accountability, certified by Leaping Bunny as cruelty free, is a part of 1% for the planet, or PETA-approved vegan. 
Now let's look at some examples: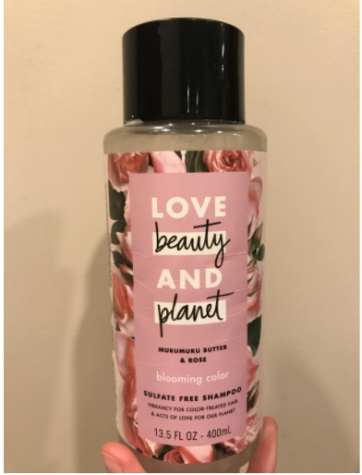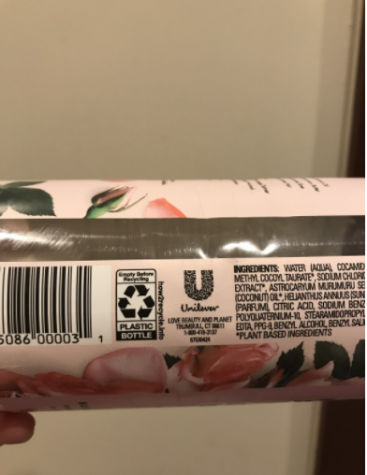 A brand called Love, Beauty, and Planet must be Eco friendly, right? On the back of the bottle we can see that the bottle is made with 75% recycled plastic, which is better than fully virgin plastic. But there is also the Unilever logo, which is a big red flag. Love, Beauty, and Planet is the perfect example of a huge corporation trying to make a sustainable hair care line but putting in the least effort possible. Even my mom got tricked by the advertising and bought this shampoo. Aside from everything I just mentioned about this shampoo I didn't even like the formula. 
Our next example is a shampoo bar from the brand Ethique. First off this shampoo is in bar form which is more sustainable because it does not need a plastic bottle and it is a concentrated formula so you don't have to ship any extra water weight. On the Ethique box we can also see lots of 3rd party certifications. These show that they are a certified B corporation, they donate 20% of their profits, are palm oil free, cruelty free, vegan, carbon neutral, and they plant one tree for every order. 
To try and avoid falling for Greenwashing, shop online at Blk + Grn and Earth Hero for certified sustainable beauty care.