The New Reality of Black Friday
The pandemic has created havoc for everyone, especially during the holiday season, creating new challenges for retailers and consumers. Fewer Americans this year shopped during Black Friday weekend. The National Retail Federation reveals that 186 million shoppers purchased something online or in-store on the week of Thanksgiving up to Cyber Monday, down from 190 million people who bought something during that same week a year ago. Avalon Bajarias'22 states that this year, "[she] didn't get to shop in person at usual stores, so [she] didn't spend as much money as [she] usually does". Comparing the last two Black Fridays, Avalon finds herself spending less money this year. 
Several economic uncertainties, high unemployment, and rising COVID cases are all variables that contribute to this overall decline in Black Friday sales. Because of the pandemic, retailers have already made dramatic changes to their store layout, supply chains, and online formatting to adapt to consumer demand. Despite an overall decrease in the number of shoppers during Black Friday weekend this year, there was an increase in online purchases. According to Adobe Analytics, Americans spent $10.8 billion online on Cyber Monday this year, 15% higher than last year. With Black Friday and Cyber Monday sales combined, there was a total of $184 billion spent, compared to the previous year's $142 billion spent online. 
Retailers emphasize that this business growth was not because of the pandemic but rather because of the shift to online shopping. Online sales on Black Friday skyrocketed: it is the second biggest day ever for online deals in the United States. 
Next year, hopefully, when it is much safer to shop in stores, there is still a possibility that shoppers would like to continue shopping online. Buying items through smartphones accounted for around 46.5% of holiday sales, which is predicted to increase as time goes on. Until the pandemic regulations are lifted, consumers will continue to purchase their products online. These consumer habits are slowly becoming a routine for many people worldwide, yet there is still a lot of uncertainty about the future of Black Friday. There is one thing that is guaranteed: the things that we associate with Black Friday will not be the same ever again. 
Leave a Comment
About the Contributor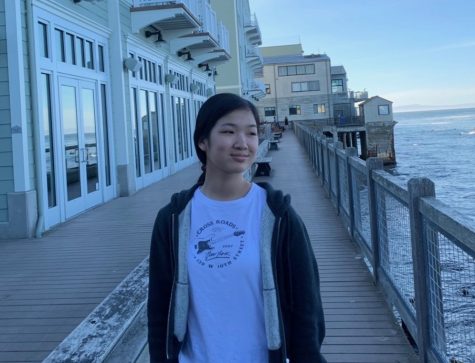 Heidi Teng, News Co-Editor-In-Chief/Assignment Manager
Heidi is a senior at Mayfield Senior School and is thrilled to be a part of Mayfield's Crier, serving as the News Co-Editor in Chief and Assignment Manager....