Books With Bella: Christmas Books
To be blunt, 2020 has not been what we expected. Most of us have been holed up in our homes with nothing to do and nowhere to go. Here's a list of books you'll want to find under your Christmas tree to provide you with a healthy break from 2020. 
The Ballad of Songbirds and Snakes

Prequel to the critically acclaimed child gladiator book series we all know and love,

The Ballad of Songbirds and Snakes

serves as a prequel to Suzanne Collins'

The Hunger Games

. The book takes place during the 10th hunger games and follows a young President Snow on his journey as he mentors District 12 tribute, Lucy Gray Baird. The book seeks to flesh out Snow's character and motivations as well as exhibit more of the worldbuilding that went into

The Hunger Games

universe. For anyone looking to revisit the story of the Hunger Games, this book serves as a perfect look into the past

One of Us is Next

One of Us is Next

is the sequel to the popular murder mystery,

One of Us is Lying

by Karen M. McManus. Following the events of the first book, a deadly game of Truth-or-Dare begins to target people, the dares deadly and the truths painful. Being considered one of the best mystery writers of her generation,

One of Us is Next

is a book that'll take you away from the danger of 2020 but into the thrill of Bayview High School.

The Conference of the Birds

Miss Peregrines Peculiar Children

is a strange tale that has captivated the attention of many. With its somewhat dreary atmosphere and interesting concept, it was no doubt that the series would be successful.

The Conference of Birds

is Ransom Riggs' latest addition to the series. The book follows Jacob on his quest to deliver the peculiar child, Noor Pradesh, to a mysterious operative. Full of twists, turns, and a rich, enthralling story,

The Conference of Birds

is a perfect read.

Love, Creekwood

Love, Creekwood

by Becki Albertalli takes place after

Simon vs. the Homo Sapiens Agenda

and its sequel,

Leah on the Offbeat

. After Becki Albertalli's revolutionary and heartfelt novel about a gay teen falling in love,

Love, Creekwood

takes on a somewhat more relaxed tone. The book is simply a collection of emails between Simon and his boyfriend Bram and Leah and her girlfriend Abby. Simon and Bram tackle a long-distance relationship in college while Leah and Abby are roommates. Funny, witty, and bound to make you feel better,

Love, Creekwood

is a calm and reassuring ending to the journey of Simon and his friends.

Ready Player Two

You may have seen the movie

Ready Player One

in theaters back when theaters were still open.

Ready Player Two

is this year's sequel to the novel

Ready Player One

by Ernest Cline. The second book continues the story of the first one, taking place inside a Virtual Reality world that our protagonist, Wade Watts, must journey through. Wade competes to try and gain a mysterious prize, but must also juggle the age-old task of saving the world.

Ready Player Two

is a must-read and offers you your own escape into Virtual Reality.

You Should See Me in a Crown

Leah Johnson's debut novel,

You Should See Me in a Crown

, is admittedly not a total escape from one of the main topics of discussion this year: racism. However, this book provides a heartwarming story and a personal perspective on what it's like to be black in a small, rich, prom-obsessed midwestern town. The story follows Liz Lightly and her plan to become prom queen for scholarship money, get out of Indiana and into the elite and diverse Pennington College. With themes of failure, prejudice, and self-worth,

You Should See Me in a Crown

is an important book to read before the year ends.

What You Need To Know About Voting and Why

What You Need To Know About Voting and Why

by professor Kimberly Wehle is an informative book about the nuances of voting in America. It answers questions such as, "What is a primary?", "How does the electoral college work?", "How do I register?" and many other questions young adults have about voting. This book is a must-read and will help your impact on the future of our country. 

Untamed

In this gripping autobiography, Glennon Doyle tells the story of her escape from internalized misogyny and homophobia, alcoholism, and an eating disorder as she accepts her love for other women and navigates a messy divorce.

Untamed

is upsetting, to say the least. It shows the importance of being unashamedly yourself, even if it hurts. Cathartic and truthful,

Untamed

is worth your time.

The Murmur of Bees

Sofia Segovia's

The Murmur of Bees

tells the story of Nana Reja, a baby horribly disfigured, abandoned, and covered by a blanket of bees. Though adopted by landowners Francisco and Beatriz Morales, Nana still faces fear and superstition. Nana also has the ability to see prophetic visions and is constantly protected by a swarm of bees. This rich, spellbinding Mexican tale plays with magical realism and will capture your imagination.
Leave a Comment
About the Contributors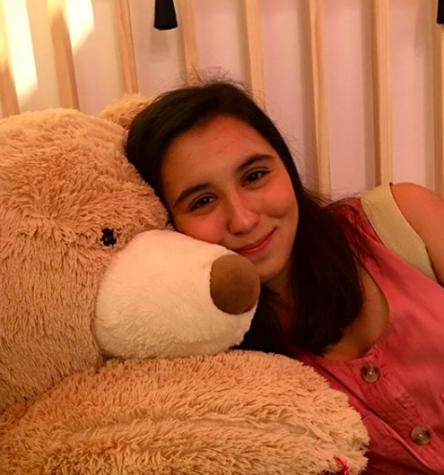 Bella Tiner, Art Editor, News and Features Co-Editor-In-Chief
Bella Tiner is a rising senior at Mayfield Senior School and a Co-Editor for the Crier. Having been on the newspaper crew since freshman year, Bella enjoys...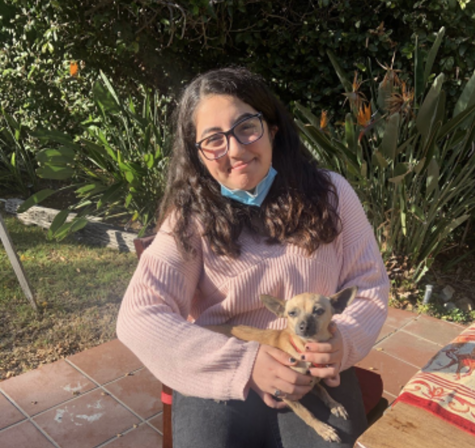 Angelina Matar, Art Team
Angelina Matar is a Senior at Mayfield Senior School. She recently joined the graphic design illustrator team for The Mayfield Crier in the 2020-2021 school...