Kovid Kris Kinds
December is one of the most joyous months for Mayfield students. With only three weeks of school until a well-deserved two week vacation, this season may even surpass summer as the most anticipated time of year. Kris Kinds is one of the major Mayfield holiday traditions. It is a school-wide Secret Santa that spreads holiday cheer right before vacation and connects students from all grade levels and even some faculty! 
With the first semester of the 2020 to 2021 school year remote learning, all hopes of having a typical Kris Kinds were dashed. No more checking between classes for your gift in the boxes at Strub's entrance, no more tracking down friends of your Kris Kind to ask for gift ideas, no more ceremony in Pike Auditorium that involves running around to reveal yourself to your Kris Kind. Times looked bleak and all hope was lost. 
That was until we got an email from Courtney Gangi '21, ASB Vice President, informing us that although Kris Kinds may look a little different this year, it was still happening — we can always count on Mayfield to come through with the holiday spirit. 
As usual, every participating member filled out personal information including their likes, dislikes, and allergies to help their Kris Kind find the perfect gifts and assigned a member of the Mayfield community designated as their 'Kris Kind'. 
The timing was perfect as we had just over two weeks to buy special gifts for our Kris Kind. December 9th, all the presents were dropped off at Mayfield.  Then on December 16th, the gifts will be picked up. Your Kris Kind will be revealed by the tag on the gift so be sure to reach out and thank them! There will also be a special Kris Kinds assembly — remote, that is — on December 18th during class meetings. 
Although Kris Kinds lost many of its characteristic aspects this year, Courtney Gangi '21 was determined to make this an event to remember. 
"With all the negativity recent times have brought," Gangi said, "I made it my goal to spread holiday cheer and continue one of Mayfield's favorite traditions." Thank you Courtney, student council, faculty, and staff for making this possible. Merry Christmas everyone!
Leave a Comment
About the Contributor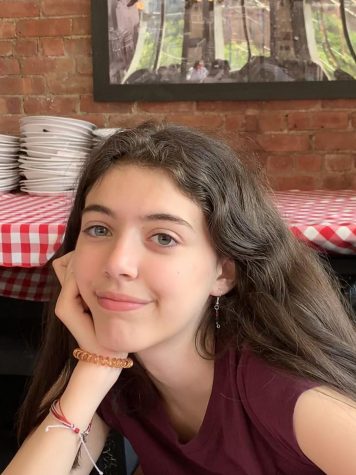 Mia Maalouf, Opinion Co-Editor-In-Chief
Mia Maalouf is a senior at Mayfield Senior School. She will serve as opinion Co-Editor-In-Chief this year on the Mayfield Crier. At Mayfield, she is the...