Letter From The Editors: November 16, 2020
Thanksgiving is traditionally a holiday of gratitude. It's a time we reflect on our blessings. We gather with family and friends. We wake up early to watch the Macy's Thanksgiving parade.  Many of us participate in a local 5k, Turkey Trot. Or, perhaps we head to Union Station to serve food to people who might not otherwise have a meal.  Many of us play or watch football games as a family before dinner. We spend hours or sometimes even days cooking. Great emphasis is placed on the turkey, cranberry sauce, stuffing, mashed potatoes, and, of course, the pumpkin pie. Often, grandparents pass down secret recipes that have been in the family for generations.   Almost everyone seems to cook or at least hover together in the kitchen while it's happening. Most of all, I think we can agree that this day is about holiday traditions, spending time with family and close friends, and having gratitude for memories made in the midst of such a dark time. 
This year, Thanksgiving may look very different for our families. For many, a safer holiday means without the usual travel or large gatherings due to Covid-19. But, however, your family celebrates this year, let it still be a time to reflect on how much we have to appreciate. In fact, months of quarantine separated from extended family, friends, school, sports, and parties actually highlights how valuable these aspects of our lives truly are. So, during this particular season of gratitude, take a look around you with a special appreciation for traditions, family, and friends. 
Be safe and have a Happy Thanksgiving from the Crier staff. 
Leave a Comment
About the Contributor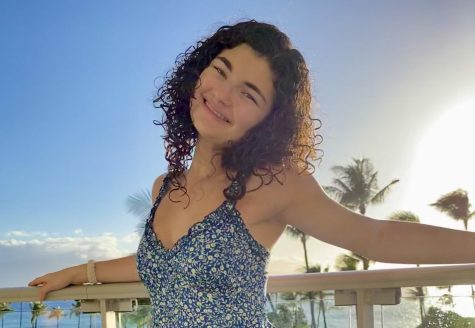 Gracie Sandman, Print/Online Editor-in-Chief
Gracie Sandman is the Mayfield Crier's Print and Online Editor-In-Chief. She is an award winning journalist and documentary filmmaker. She is particularly...