This Student Needed to Take the ACT. The Global Pandemic Said No 
After searching for a tutor, Ashley Ahn '21 started studying for the ACT. She anticipated taking the test in April of her junior year. 
The 17-year-old said she hadn't focused on anything but this test for a while, and when the end of her junior year came around, she decided she was ready. She took multiple practice tests, bought a TI-83 calculator, sharpened her pencils, and studied daily. 
"A global pandemic never crossed my mind when I started studying," Ahn said. 
Hundreds of students in California and many more around the U.S have endured a similar experience. When the global pandemic started in early 2020, "many thousands of would-be test-takers had their exams scheduled" said, Princeton Review. By April all standardized tests had been canceled and students began to panic, wondering how this would impact their college performance. 
"If we were in normal circumstances I'd probably take it at least three times. I was originally signed up to take it back in April and have this part of the college process done by September, but obviously, that did not go as planned," Ahn said.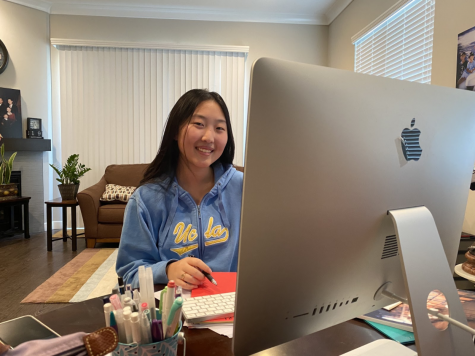 The global pandemic has disrupted so many lives, yet some feel the elimination of standardized tests might be the best outcome for students. Although test centers are determined to proceed with the exam, the UC system announced that they "will be "test-optional" for fall 2021 and fall 2022".
The decision foretold a long-term change in store for colleges. Chancellors of the University of California system voted on May 21 to phase out the SAT and ACT as an admissions requirement believing that by discharging the standardized test requirement, the universities will still attract top students and eliminate the weight and stress of tests.
The first Ivy League school to adjust their policies for applicants was Cornell University who decided on April 22. Harvard University shortly followed after. 
If students choose to go test-optional, it is up to them to find ways to make themselves attractive to colleges. Many schools had already taken a holistic review of a student's application to consider a student not only based on grades and test scores but their experiences, essays, and extracurricular activities. 
As more than 1,600 schools, according to the National Center for Fair and Open Testing, have become test-optional or test flexible, students are evaluating their college process. 
Some believe these changes could be beneficial to students. Elsie Trujillo, a sophomore at the University of San Francisco, looked back at the college process she'd had to go through.
"There is so much pressure to have a good score," said Trujillo. "I think if I had this policy when I was applying to colleges it would have helped ease the pressure that was there due to the tests."
The George Washington University, which has been test-optional/blind since 2015, reiterated their policy on their admissions website making it easier for students to decide if testing was best for them.
"If you choose not to submit test scores, you will not be viewed negatively…' The website listed options for students to consider due to the global pandemic. 
So why do students like Ahn continue to believe that these tests are important factors? Even if colleges do not require them for the 2020-2021 college admissions, the test has always played a significant role in a student's application. Test scores can range up to 30% importance in the admissions process. A high test score can help students who have a low GPA or a few leadership positions in admissions to elite schools. However, that does not account for the intense stress that these students endure having to take the tests. 
Students like Ahn who have been studying for some time feel "It is an important factor in college admissions." She also believes that she is not alone: "… there are a lot of students who think as I do."
"If I have the opportunity to take the test, then I should take it," said Ahn.
Leave a Comment
About the Contributor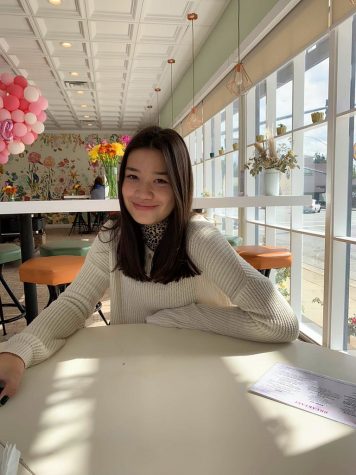 Mariana Trujillo, Staff Writer
Student government has been a part of Mariana for a long time. She has been involved in student government since the fifth grade and this year she is Associated...