Registering to Vote: The First Step Toward Democracy
November 3: the day the nation will vote in the presidential election. A day, especially with the ongoing pandemic, will look entirely different this year, due to the health crisis caused by the coronavirus. This year, the state government is opting for mail-in voting, instead of the usual in-person voting at the polls. Registering to vote is quite simple. Go to the secretary of state Alex Padilla's website and fill out a vote registration form. To be able to vote, you must be a U.S. citizen, a resident of California, and 18 years or older by election day. 
"Voting is not only our civic duty, but also how we get our voices heard on a legislative level to make changes that directly affect our everyday life," said Sofia Olona '23, the co-president of the Vocal Voters Club who believes students ought to become significantly involved in the coming election.. 
Mail-in voting is the popular way to vote this year as it is a safer way to exercise your rights without being exposed to COVID-19. Though it is a common practice, it has been a subject of  controversy for the Republican party, with Justin Reimer, the party's chief counsel saying, "Our concern on some of this is that rules are unclear and some of the relief the Democrats are asking for in court could realistically allow for ballot to be voted after Election Day." The fears for Republicans increased with the placing of fake ballot deposit boxes in Southern California. However, it was later discovered that it was the California Republican Party themselves who placed these ballots boxes illegally. These boxes were labeled "official ballot boxes" which caused Secretary Padilla to send a cease-and-desist letter to the party. This letter, sent Monday, October 12, ordered Republicans to remove the boxes immediately. 
Look out for mail-in ballots to be sent out in the month of October, according to an early September tweet from California Governor Gavin Newsom. Register to vote today!
Leave a Comment
About the Contributor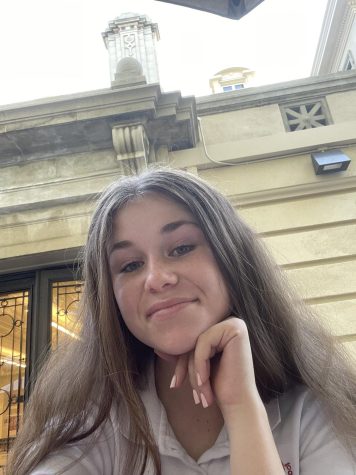 Afton Copeland Spiegel, News Co-Editor-In-Chief
Afton Copeland Spiegel is a senior and is the News Co Editor-In-Chief. Besides being a member of the Crier, she is also the co-head of the Body Positivity...