Loaves and Fishes: The New Service Rave at Mayfield
Have you been researching ways to participate in contactless service during quarantine? Well look no further because Mayfield's new service initiative, Loaves and Fishes, is the perfect opportunity for you! 
What is Loaves and Fishes?
Loaves and Fishes is a service program started by Campus Ministry's service coordinator Mia Maalouf '22 as a way to bring Mayfield's montra 'Actions Not Words' to life. Every Wednesday morning from 8:00-9:30 a.m., sack lunches are received in a contactless drop off and delivered to our long time service partner: Union Station. 
How has it been going so far?
The response of the Mayfield community has been overwhelmingly positive. Loaves & Fishes  has been up and running for 3 weeks and we've already collected 827 lunches! Thank you to all those who have volunteered. We can't wait to see this project grow and develop. 
What are the goals of the initiative?
Typically, we have around 25-35 volunteers dropping off lunches each week, a mean of 10 lunches per person. Our current goal is to increase the number of volunteers to 50 a week. We want to stress that 10 lunches a person is not an expectation. I usually drop 3-5 weekly. It's not necessarily the amount of lunches each person brings, but rather the amount of volunteers each week. In the future, we would like to invite conservatories and sports teams to participate in an effort to promote team spirit.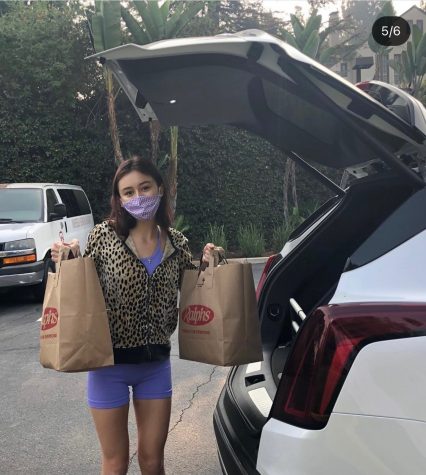 What is Union Station?
Union Station is a non-profit human service agency that provides meals, housing, and employment to low income adults and families. Normally, Union Station invites Mayfield girls to prepare breakfast for families in need. This is our way of recreating that opportunity in a safe, covid-friendly way. We donate over 200 sack lunches every week!
How do I participate?
Every Sunday, a L & F google form will be sent out. By filling out this form, you are volunteering to donate sack lunch(es) that following Wednesday. For example, if the Google form is sent out on Sunday, October 10, then that form is associated with the Wednesday, October 14 drop-off.  A new Google form will be sent out each week so be sure to always fill out the most recent one. If you forget to fill out the form, bring a lunch anyway! 
The drop-off is from 8:00-9:30 am every Wednesday morning. A flyer highlighting the expected items in each sack lunch as well as safety guidelines for contactless drop-off are available on Magnify and on the Campus Ministry page on iMSS.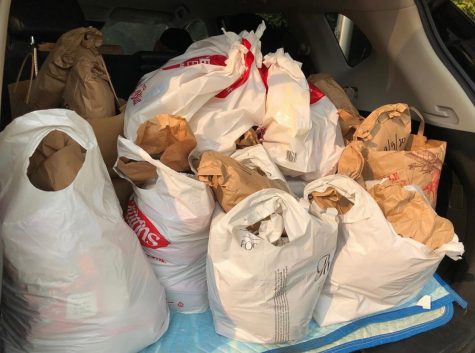 Why should I participate?
This initiative allows members of our Mayfield community to come together during a time of isolation to support a life-changing agency and make a positive impact in our neighborhood. Take advantage of this opportunity to see teachers or fellow classmates on campus while working towards a common goal!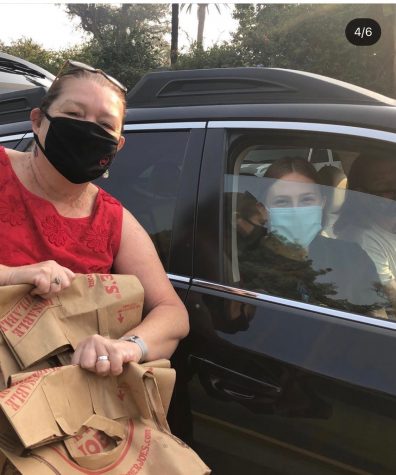 If you have any questions, do not hesitate to contact me (Mia Maalouf '22). Let's get sandwich-making!
Leave a Comment
About the Contributor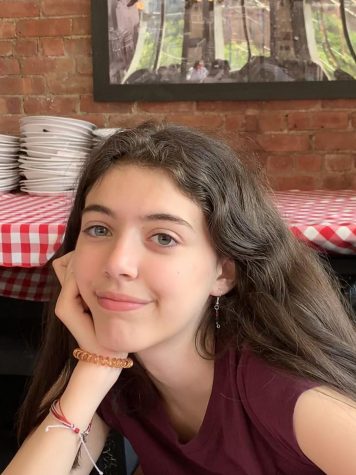 Mia Maalouf, Opinion Co-Editor-In-Chief
Mia Maalouf is a senior at Mayfield Senior School. She will serve as opinion Co-Editor-In-Chief this year on the Mayfield Crier. At Mayfield, she is the...