Remembering Justice Ruth Bader Ginsburg
PASADENA, California– A role model, trailblazer, and hero, Justice Ruth Bader Ginsburg passed away at 87 years old on September 18, 2020, after battling a recurrence of pancreatic cancer for eight months. Ginsburg will be remembered by all Americans for her courage, empathy, and famous words "I dissent". She was the second woman to serve on the Supreme Court as a Justice and served for almost two decades. Her achievements as a lawyer and later as a Supreme Court Justice brought dramatic systematic changes to America. 
Ruth Bader Ginsburg was born March 15, 1933, in Brooklyn, NY. She attended and graduated from Cornell University in 1954. In 1955, Ginsburg enrolled in Harvard Law School where she was among only nine other women in her class of 500 people. At Harvard, Ginsburg faced challenges such as discrimination on campus and struggles at home when her husband was diagnosed with cancer. Although she faced gender-discrimination from her male classmates, Ginsburg did not let that hinder her success. She served as the first female member of the Harvard Law Review. Ginsburg attended her final year of law school at Columbia University and graduated first in her class in 1959. 
After graduating from law school, Ginsburg taught at Rutgers University Law School where she was only one of the only two female law professors. She later became the first woman full professor at Columbia Law School.  Ginsburg was a passionate advocate for women's equality. She served as the director of the Women's Rights Project of the American Civil Liberties Union (ACLU) in the 1970s. As a director, Ginsburg argued six cases on gender equality in front of the United States Supreme Court and won five. In 1993, Ginsburg was appointed to the U.S. Supreme Court by President Bill Clinton. Ginsburg fought for many social justice causes including gender equality, LGBTQ+ rights, and immigrant rights. In 1996, she delivered the majority opinion ruling that the Virginia Military Institute accept women applicants or lose their state funding. In 2015, Ginsburg played a monumental in the Obergefell v. Hodges case which made same-sex marriage legal in the United States. Ginsburg was also part of the majority rulings in cases regarding the Affordable Care Act. Ginsburg voted in 2019 against the Trump administration's attempt to add a citizenship question on the U.S. census, protecting many undocumented immigrants who live in America. Justice Ginsburg fought for and protected the rights of many minority groups in America. 
Ginsburg's resilience, intelligence, and perseverance were an inspiration for all young girls, and her never-ending fight for justice and equality influenced this writer's passion for social justice. 
"Feminism [is the] notion that we should each be free to develop our own talents, whatever they may be, and not be held back by artificial barriers—manmade barriers, certainly not heaven sent." – Ruth Bader Ginsburg.
Ginsburg believed that all people should be able to express themselves and succeed without facing discrimination.  On September 18th, the world lost a tenacious soul but, Justice Ginsburg's legacy will never be forgotten. 
Leave a Comment
About the Contributor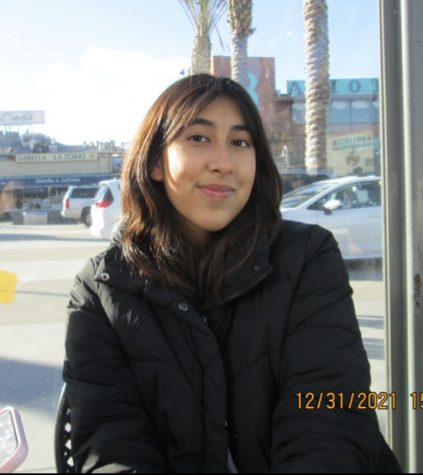 Madison Rojas, Editor-in-Chief
Madison Rojas is a senior at Mayfield Senior School and currently serves as the Editor-in-Chief of The Mayfield Crier. Madison has received multiple awards...