Smith's Cinema Segment 1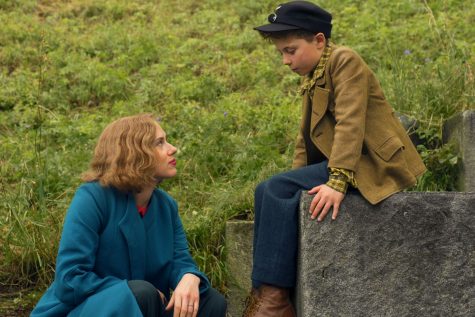 1. Jojo Rabbit 
PG-13. Directed and Adapted Screenplay by Taika Waititi. 
It is not often you see WWII films portrayed as comedic satire where Adolf Hitler is a young boy's imaginary friend. Director Taika Waititi bravely weaves comedy with tragic and emotional storytelling to create an anti-hate satire that tells what it means to be human. If you haven't seen this film before, drop whatever you're doing and go watch it!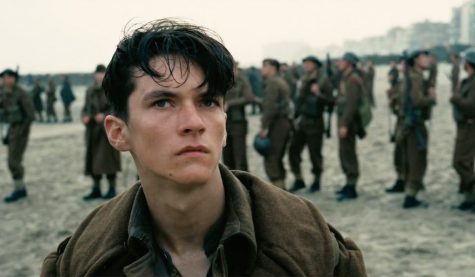 2. Dunkirk 
PG-13. Directed and Written by Christopher Nolan 
"Dunkirk" is an action-packed WWII film (see a pattern right?) that follows three accounts of the mass evacuation of men via citizen pleasure cruises on Dunkirk beach. This movie deserves the Oscar for Best Cinematography by Hoyt van Hoytema with beautiful shots of real spitfire planes soaring through the air. The powerful score produced by Hans Zimmer complements the overall theme of survival and hardships of war. Even if you're not a fan of war movies, "Dunkirk" is a must-see work of art.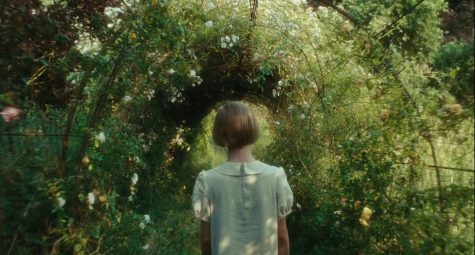 3. Atonement
R. Directed by Joe Wright Adapted Screenplay by Christopher Hampton 
This movie will make you cry. I repeat, this movie will make you cry. "Atonement" directed by Joe Wright starring Kiera Knightley and James McAvoy tells the story of a young girl named Briony Tallis (played by Saoirse Ronan) who misunderstands a series of events and accuses the garden boy of a crime he did not commit. This film has an Oscar-Winning music score where typewriters are used as instruments and ingenious cinematography that beautifully captures a young girl's atonement for her sins.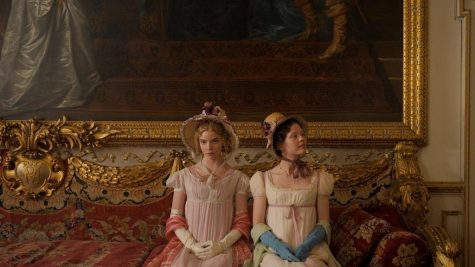 4. Emma (2020)
PG. Directed by Autumn de Wilde. Adapted Screenplay by Eleanor Catton. 
The 2020 adaptation of Jane Austin's "Emma" directed by Autumn de Wilde is an enchanting story that beautifully tells of a young girl solely invested in gossip and matchmaking. This film has phenomenal cinematography by de Wilde, a famous photographer who is known for photographing album covers for both American singer, songwriter Elliot Smith, and art-pop chameleon, Beck Hansen. Alexandra Byrne's detailed costumes reflect the clothing worn during the Regency period and match many of the sets. Your eyes will be glued to the garments the characters wear in every scene. 
Although this film is not necessarily action-packed, it beautifully tells of a story about maturity and growth through a young woman named Emma.
5. Grand Budapest Hotel 
R. Directed and Adapted Screenplay by Wes Anderson.
"The Grand Budapest Hotel" is one of the best Wes Anderson films of all time. This story is centered around Mr. Gustave, the head of the Grand Budapest Hotel, and a naive lobby boy named Zero that steal their rightfully owned painting titled, "Boy with Apple." The outstanding visuals and complex storytelling transport the audience into the unique and hilarious world of Wes Anderson. The nonsensical writing and creative moments really make this film worth watching!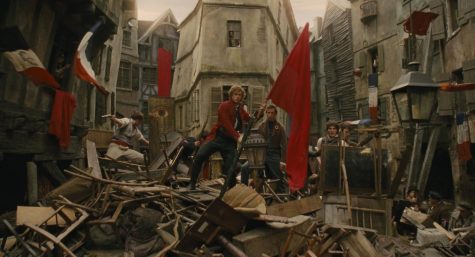 6. Les Miserables 
PG-13. Directed by Tom Hooper 
I know this one can be considered basic, but it has to be on the list. "Les Miserables," (The Miserables is a heart wrenching musical set during the French Revolution. The musical follows  Jean Valjean, a man who abandons his parole sentence to live a better life. The music is purely recorded live allowing the audience to admire the raw talent of the actors. Although many have already seen this film, it is definitely worth watching again.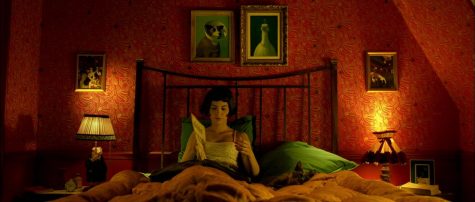 7. Amelie 
R. Directed by Jean-Pierre Jeunet 
"Amelie" is a French film starring actress Audrey Tautou.  The film follows a young girl who devotes her life to helping others. During one of her missions, she falls in love with the man whom she believes was destined to be helped by her. The odd style of this movie with unique cinematic angles and sped up shots reflects Amelie's unique and charming character that will make you want to take on her loving persona.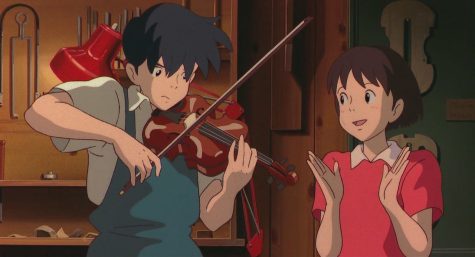 8. Whisper of the Heart 
G. Directed by Yoshifumi Kondô and written by Hayao Miyazaki. 
"Whisper of the Heart" is arguably one of the best Studio Ghibli films. This charming movie with aesthetically pleasing animation tells the story of a young girl and boy having to overcome the struggles as a beginner artist. All artists out there can relate to the vulnerabilities faced by the young pair which makes it a very fun movie to watch!