The Couture Column: Why Fashion will never go "out of fashion"
Amidst a global pandemic, the idea that fashion could be at the forefront of peoples' minds is somewhat ridiculous. Day in, day out, we read articles about cases surpassing the 30 million mark, about the presidential election, vaccine trials, etc., but where does that leave fashion? Unless you read The Business of Fashion (BOF) religiously like me or dip into what the fashion critics have to say about x, y, or z, fashion is kind of its own "bubble." However, the fashion industry has an enormous impact on the world at large. With the market value averaging at $406 billion and the fact that it employs 160 million people emphasizes how important the fashion industry truly is.
The issue is people tend to associate fashion with frivolity, when in reality, what would we do without fashion? Stop wearing clothes? I don't think so. The truth is, fashion can never become obsolete, and therefore, it never will. Even recently, when the San Gabriel Valley residents experienced a 4.5 magnitude earthquake and have been dealing with the effects of the Bobcat fires for the past two weeks, fashion remains crucial in our daily lives because as a society, we care about what people are wearing. Since the beginning of time, clothes have been regarded as status symbols and materials have been sourced from far and wide to create a garment; all so your clothes can represent who you are. 
It's important to not beat yourself up for educating yourself about fashion. Although it may seem less relevant today, it won't be tomorrow. So in the meantime, here are a couple of my recommendations for online shopping (not during class) and some pre-COVID Paris fashion week videos, for you to reminisce over.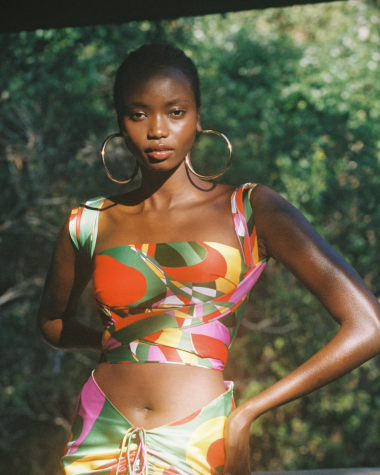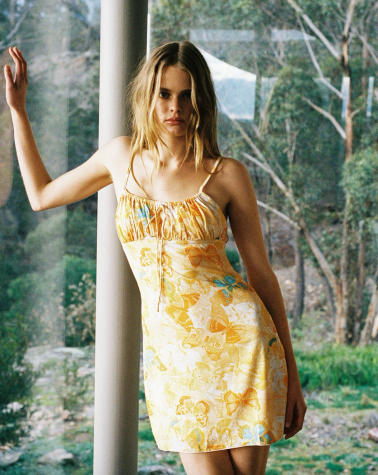 With Jéan sells the perfect mini dresses for an LA "fall" and structured, yet billowy tops that are made with the cutest floral or solid fabrics.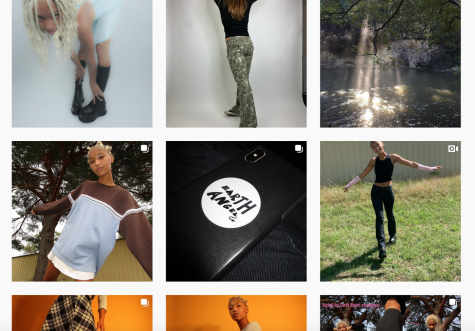 Earth Angel Thrift, on Depop, is currently selling an array of vintage pieces that will transition your summer wardrobe to autumn effortlessly. Also, sidebar, Depop is one of my favorite places to shop during COVID, it's like vintage shopping/thrifting but on Instagram. Weird concept? Yes. Does it make sense? Thousand times yes.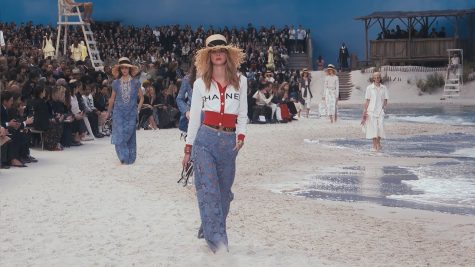 Chanel's Spring Summer 2019 Ready-to-Wear Show will forever remain one of my favorites – the fact they actually made a beach still baffles me to this day. 
Alexander Mcqueen's Fall/Winter 2019/2020 Fashion show gives me everything from punk to expert tailoring to ornate fabric. This is definitely one of the strongest shows since Mcqueen's passing.