Books to Keep You Sane During Quarantine
Bella Tiner, Art Editor, News and Features Co-Editor-In-Chief
September 21, 2020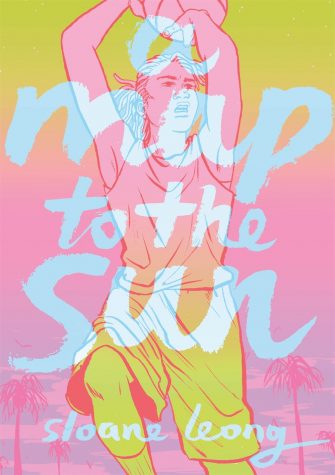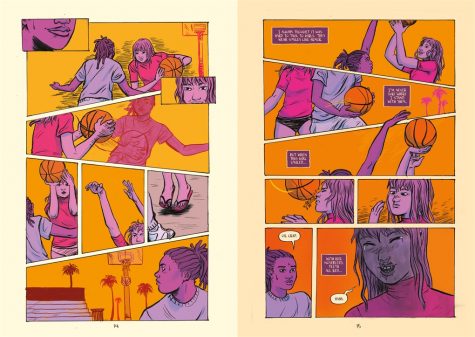 1. A Map to the Sun by Sloane Leong ★★★★★
A Map to the Sun is a dreamy, slice-of-life graphic novel about five teenagers living on the California coast and finding a sense of community within their newfound all-girls basketball team. The story centers around Ren and Luna, two estranged friends who find themselves on the same team, bringing them back together in spite of the complicated feelings between the two. The book's artwork is a masterpiece of psychedelic colors and movement, bringing the book to life and creating a rich environment. Author Sloane Leong is an artist and writer of Hawaiian, Chinese, Italian, Mexican, Native American, and European descent, often making people of color the stars of her stories. This book has become a favorite of mine and no doubt will become one of yours too!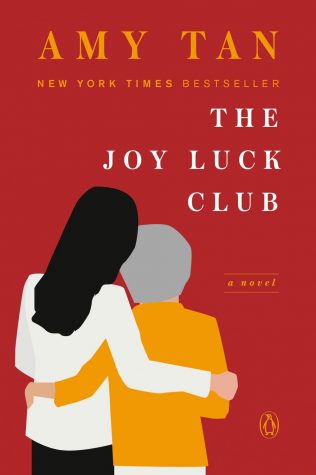 2. The Joy Luck Club by Amy Tan ★★★★☆
The Joy Luck Club is a novel about four women and their relationships with their mothers, highlighting the culture of their Chinese-American families. Their mothers start the titular Joy Luck Club, where they eat together and play the Chinese game, mahjong. The book focuses on the relationships between the characters and the disconnect between Chinese tradition and modern American life. Amy Tan has written many books, The Joy Luck Club being one of her most well-known ones. Her writing often includes elements of her own life, including her Chinese-American heritage. While you may have had to read it for class before, The Joy Luck Club is still a book that's worth your time.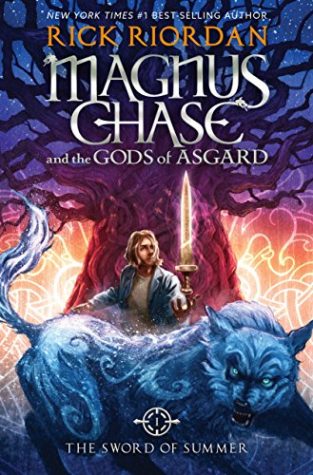 3. Magnus Chase and the Gods of Asgard trilogy by Rick Riordan ★★★★★
Magnus Chase is a Y/A fantasy book series about Magnus, the demigod son of the Norse god Vanir. The book is relatively lighthearted and adventurous, following Magnus and his friends as they journey through the nine worlds and their quest to defeat Loki. Norse mythology is carefully detailed and explained in the book, adding to the wonder of the world the characters reside in. Rick Riordan has written many fantasy novels in the past making him a renowned child and Y/A author. Writer of the beloved Percy Jackson series, Rick Riordan's Magnus Chase delivers on all expectations.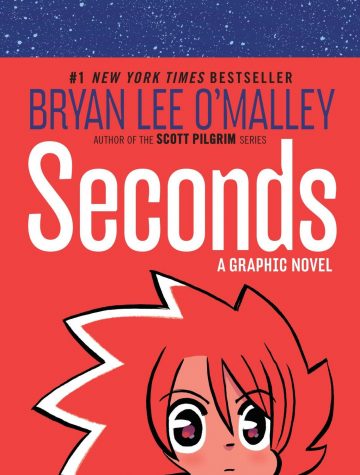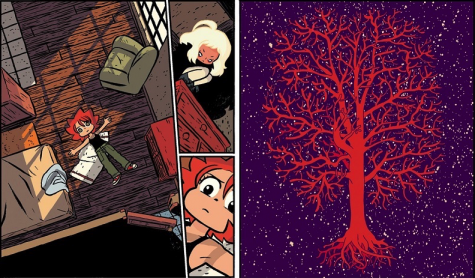 4. Seconds by Bryan Lee O'Malley ★★★★★
Trippy and full of humor, Seconds is a graphic novel starring Katie Clay, head chef of her own restaurant. After a night full of mistakes, a house spirit shows up in Katie's apartment, offering her magic mushrooms and a notebook to write down her mistakes, altering time and giving her a do-over. It's not long before Katie becomes obsessed with creating the perfect, mistakeless reality, not realizing the consequences of her actions. The book focuses on the responsibility of living with your own choices and making the best of what you have. The artwork communicates this message in a cartoony and fun way, making the book entertaining and light (at least in the beginning). Bryan Lee O'Malley, the cartoonist, and author of Scott Pilgrim vs. the World outdoes himself with this book, combining amazing art with witty dialogue and stellar writing. For me, this book provided laughs and a message I won't forget.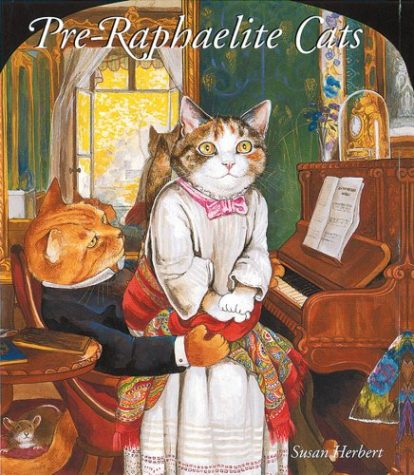 5. Pre-Raphaelite Cats by Susan Herbert ★★★☆☆
Pre-Raphaelite Cats, while not a novel, is still a fun and interesting read for anyone who likes cats, history, art, or all three. The book is simply Susan Herbert's feline versions of famous paintings, bringing an endearing quality to the artwork. Herbert does her best to capture the original artist's style, everything except for the cats being the same. Charming and fun, Pre-Raphaelite Cats is a cute book full of charm and whimsy. Susan Herbert was a distinctive artist, her signature subject being cats. Her artwork never takes itself too seriously and is always playful and mischievous.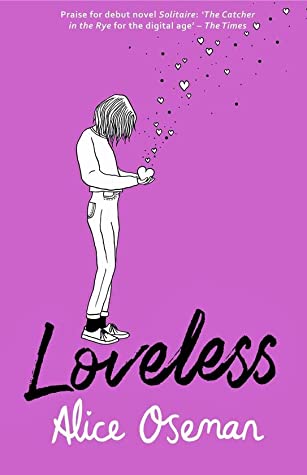 6. Loveless by Alice Oseman ★★★★★
Loveless is the story of Georgia, a college freshman, struggling to come to terms with being aromantic. Georgia struggles to find a romantic connection, every attempt ending in comedic disaster. Her frustration leads to her crafting a plan to find someone to love, a journey that forces her to confront her confusion about her sexuality. With new words and labels being thrown her way, Georgia struggles to find her identity. The novel sheds a rarely seen perspective on aromanticism and asexuality. . The amusing and emotional writing of Alice Oseman creates a heartwarming coming-of-age story. Having written many novels and comics focusing on LGBTQ+ teens and young adults, Oseman's new novel celebrates all the best parts of love, whether romantic or platonic.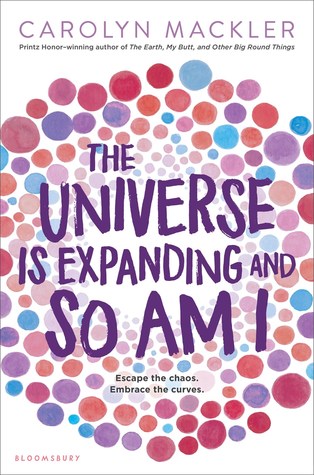 7. The Universe Is Expanding and So Am I by Carolyn Mackler ★★★★☆
The Universe Is Expanding and So Am I is the sequel to the acclaimed book, The Earth, My Butt, and Other Big Round Things and stars Virginia Shreves and her struggle to love herself and her body, all while dealing with a new boyfriend, her mother's betrayal, and her brother, who recently was arrested for date-rape charges. As Virginia tries to understand her circumstances, she meets Sebastian, an artist struggling with his own issues. Virginia tries to keep their friendship light and baggage free, but her secrets always seem to have a way of getting out. The book is grounded and realistic when dealing with Virginia's struggles. Carolyn Mackler portrays Virginia, her good qualities and imperfections, in a candid and honest way, making the book worth your while.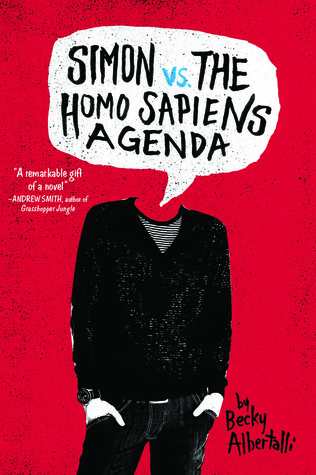 8. Simon vs. the Homo Sapiens Agenda by Becky Albertalli ★★★★★
Having been adapted into the incredibly popular movie, Love, Simon, Simon vs. the Homo Sapiens Agenda is the groundbreaking coming-of-age story of Simon Spier, a closeted gay teen, as he falls in love with Blue, an anonymous classmate of his, through a series of emails. When one of Simon's classmates discovers the emails and blackmails him, Simon's privacy and security are in danger. The book is chock-full of emotions, the good and the bad, that'll make the reader feel for and sympathize with the already likable protagonist. Captivating and entertaining, Simon vs. the Homo Sapiens Agenda and portrays dealing with your sexuality in a heartfelt and genuine way. Becky Albertalli writes a cast of diverse characters and a love story that will be talked about for years to come. Beautiful and powerful, Simon vs. the Homo Sapiens Agenda is easily a book I'd reread over and over again.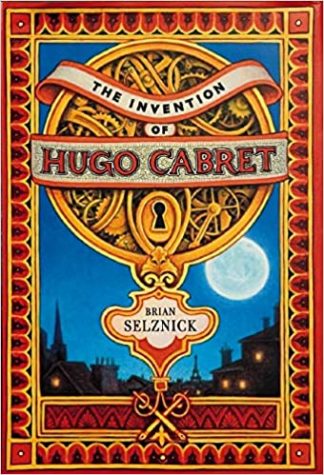 9. The Invention of Hugo Cabret by Brian Selznick ★★★★☆
The Invention of Hugo Cabret is an enthralling novel about the aforementioned Hugo Cabret, an orphan, thief, and clock keeper in the city of Paris. Hugo finds a notebook, a key, a drawing, an animatronic, and a cryptic message from his dead father, leading him on a mysterious and twisted journey to uncover the meaning of the message. Historical and strange, the book is beautifully-crafted and unique. Brian Selznick's writing often has to do with the strange and unfamiliar, giving his stories a glimpse into another world. This book always made me feel a childlike sense of wonder and it no doubt will do the same for you.