The Silent Pandemic
Throughout the past few months, many have started their days to the loud and panicked voices of those on the news or the radio. 
It seems all that anyone talks about anymore is COVID-19. Newspapers are littered with the subject, news stations have constant updates on the death rates throughout the country, and radio stations rarely go ten minutes without some virus-related word being said. Despite all the clamor and calamity being broadcast daily, there is a quieter and more silent pandemic affecting people. COVID-19 has caused spikes in anxiety and depression across America.
The CDC has recently discovered that four in ten Americans are struggling with their mental health during this time, affecting some so badly that they've fallen into dangerous behaviors to cope, such as substance abuse. According to studies, mental health issues are even worse for those younger adults, racial/ethnic minorities, essential workers, and unpaid adult caregivers. The effects of COVID on mental health is not discussed in the news and media as much as it should be, leaving many feeling lost and hopeless during this time.
Knowing what steps to take if you become ill and knowing where to get treatment, though small, can help immensely with reducing anxiety. The CDC has recently come out with an article on ways to cope with mental health issues. taking breaks from watching the news, exercising regularly, eating well-balanced meals, and connecting with others are some of the diversions recommended by the CDC. While this may not erase the feelings of depression and anxiety, it can help manage it.
The quieter issue of mental health is not one to be ignored during this time. Mental health is one of the most important parts of overall health and wellbeing. It affects everything about our daily actions and how we take care of ourselves and others. While we've been hearing the phrase, "we're in this together" for months now, it's important to know that none of us are alone during this time. We will eventually learn to cope with both pandemics: the loud and the silent.
Leave a Comment
About the Contributor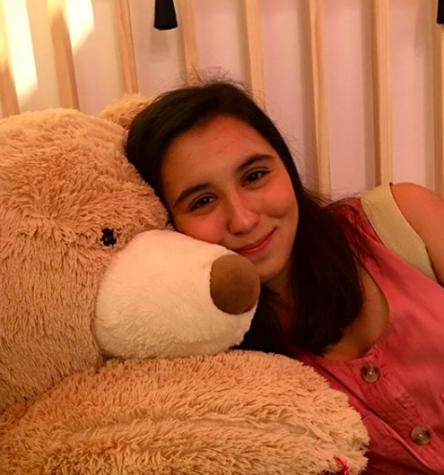 Bella Tiner, Art Editor, News and Features Co-Editor-In-Chief
Bella Tiner is a rising senior at Mayfield Senior School and a Co-Editor for the Crier. Having been on the newspaper crew since freshman year, Bella enjoys...