Opinion: Shouldn't We Observe Veterans Day?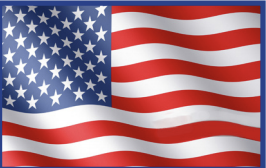 Veterans Day acknowledges those who serve, or have served, in the U.S. Military. In 1919, President Woodrow Wilson proclaimed November 11th as the first commemoration of Armistice Day, that marked the end of World War I. Congress passed a concurrent resolution for the national holiday in 1926, "inviting the people of the United States to observe the day in schools and churches, or other suitable places, with appropriate ceremonies of friendly relations with all other peoples." President Dwight Eisenhower officially named November 11th, Veterans Day in 1954: "in order that a grateful nation might pay appropriate homage to the veterans of all its wars." 
Veterans Day recently came and went at Mayfield. With little to mark its observance, the national holiday was ostensibly forgotten by our community. Students, staff and faculty all came to school on November 11th, and it was a day like any other.
For some, having the day off does not necessarily translate into spending time to honor Veterans.
"Most people want Veterans Day off on a Monday, even if the actual day is 11/11 and rarely falls on a Monday. This is just a ploy to get a day off. Let's honor our Veterans properly," said math teacher, Annie Pontrelli. 
"I feel very strongly about Veterans Day but I also feel every day should be Veterans Day," said Pontrelli, who expressed gratitude to her nephew who is currently serving in the Army.
Giving the Mayfield community the day off would be an opportunity to those who want to take the time to honor veterans and engage in acts of gratitude to do so. Reserving this day from our duties also simply feels like the right thing to do.  
"A lot of girls I know, including myself, have veterans in our families. It'd be nice to have the day off to spend time with them," said Lucy Martinez '22, who chose not to attend school on Veterans Day.
"I spent the day with my grandpa, who is a veteran, and helped him run his errands. It's important to support the people that we can," said Martinez.
Social science teacher, John Duvall, is concerned that Mayfield does not do enough to mark the Veterans Day holiday observed by many other schools and all government institutions. 
"I do not necessarily think that the school needs to add a holiday to our schedule, however," said Duvall. 
"Perhaps, more meaningfully, the school could designate Veterans Day as a time for all students to come to school as usual, but be engaged around activities that would highlight the importance of personal sacrifice and the meaning of citizenship," said Duvall.
Regardless whether Mayfield closes school on Veterans Day in the future, the learning and interactive opportunities are many. Mayfield could invite veterans to come speak with students about their experiences in the military, or a special presentation or musical performance to honor local veterans could be a chance for respectful reflection and to show gratitude. The very act of observing the holiday would remind the community of the importance of acknowledging and honoring the sacrifice of military members and their families, and to thank them, not only on Veterans Day, but always.