Let It Shine: Sustaining Cornelia Connelly Day
Making lunches through Loaves and Fishes, writing letters to the elderly, making meals for first responders, baking, knitting, and constructing cat beds are all activities that the Mayfield community participated in for Cornelia Connelly day.
View this post on Instagram
Cornelia Connelly Day celebrates the founding of the Society of the Holy Child of Jesus in 1846 and our foundress Cornelia Connelly. Typically, Cornelia Connelly Day is a way for Mayfield students to live out our motto, 'Actions Not Words', by participating in service with their classmates. While we couldn't unite in physical service this year, Mayfield girls persevered and found ways to serve the community. The largest success was Loaves and Fishes as we were able to donate 1542 lunches, triple the typical amount. We got 414 lunches from 25 12th graders, 377 lunches from 30 11th graders, 320 lunches from 23 10th graders, 240 lunches from 17 9th graders, and 191 lunches from 16 faculty/staff. Thank you to all those who participated not only in Loaves & Fishes, but in various other methods of service. 
Remember, Loaves & Fishes is a weekly Wednesday service opportunity! If you have any questions, contact Mia Maalouf '22 and Gabrille Owen '21.
Leave a Comment
About the Contributor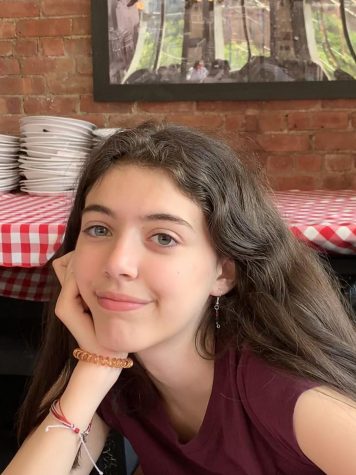 Mia Maalouf, Opinion Co-Editor-In-Chief
Mia Maalouf is a senior at Mayfield Senior School. She will serve as opinion Co-Editor-In-Chief this year on the Mayfield Crier. At Mayfield, she is the...